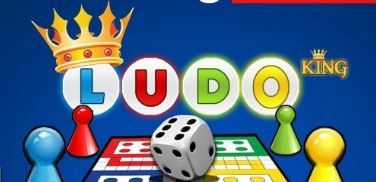 Ludo King™ Excites in More Ways than One Ludo King™ provides a venue for one of those few board games that survived the Internet. I heard about it and played the game (or something similar) as a child. I was surprised to learn that Ludo King™ already has over a hundred million downloads. Clearly there was something more to it than what one gets out of the board game version of Ludo.
Users have the option of playing on- or off- line. Playing online is in real time. That's nice to have. After all, this is how Ludo was originally introduced. And Ludo King™ keeps the discussions alive with customized chats. If you have never heard of Ludo, it's very much like Parcheesi.
Ludo King
Price: Free
Category: Board
Version: Varies by device
Developer: Gametion Technologies Pvt Ltd

Uninstall the app:
1. Go to Settings menu
2. Choose Apps or Application manager
3. Touch the app you want to remove
4. Press Uninstall.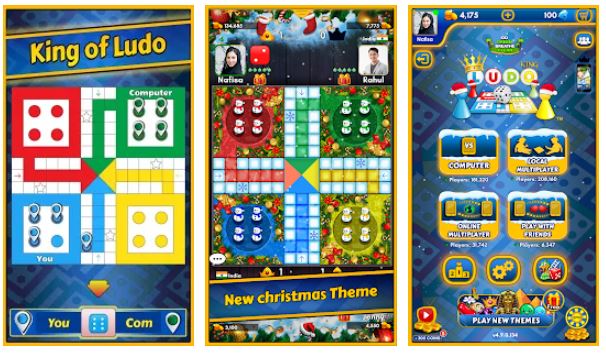 Flowing Gameplay and Respectable AI
So essentially you can play with between 2 to 4 players. The dice scrolling is nice and even kind of sweet on the ears. Rolls are fast enough to keep the game going yet, it's not annoying fast. This means that unless you're losing, you won't be aggravated over not rolling a 6 to either, advance quickly and roll again, or release a game piece. And, the AI is pretty good. You're not sitting there thinking, "well I can make a bunch of inefficient moves and still win out". If another color takes too long, the AI takes over. Here again is the seamless design by the developers.
Strategy: More than It Initially Appears
This is more of a strategy game than one might realize at first. It is one of those few games that is easy to learn, but much more challenging to master. Some of the fundamental winning concepts are apparent. Like being sure to exit pieces quickly upon rolling a six so you have more options later on. Another quick realization is of the relative position of your tokens as they reach the scoring position so that you make the most efficient use of your dice rolling.
Impressions
Be sure not to let your last impression be that of the two-player online experience. Especially not with just the computer. There's a lot more to the game when even just 1 more person is included. Also, the 6 player version warrants your inspection. You really should give it a try, or at least take a look at some of the screen shots. The 6 player mode offers quite a different perspective on the game. It is certain to make it that much more challenging. Actually, Ludo itself is about more players meaning more fun.
A Few Words about the Developers
The developers really put together a nice mobile app with a quick download and install. It's easy on the eyes and plays seamlessly. How many games offer a localized multiplayer feature. This one does. It's a nice way to host private community gatherings, as well as connect online with others around the world.
Final Thoughts
There are 7 different versions of the Ludo game. There is also a Snakes and Ladders game. The first Ludo board environment is unlocked. And the second can be played with various mission to get coins. Other board versions are available through purchase or via missions that enable you to earn coins to unlock all the game boards. This keeps the background fresh for every game that you play. Also note that there is a leader board to keep your game efforts honest. Given that it is the holiday season and many of us are around family and friends, Ludo King™ is something to keep in mind.