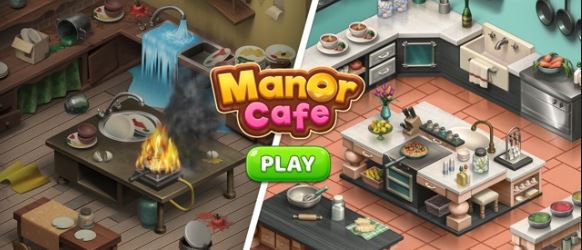 Do you want to run your own cafe? Well, it won't be easy! Manor Cafe is a mobile app that involves matching pieces together in order to solve puzzles. As you match the pieces together, you'll earn stars that you can use to upgrade your cafe from a rundown dump to a five-star restaurant.
Swap-and-Match Gameplay
Manor Cafe features the tried-and-true "swap-and-match" gameplay that so many other mobile games use. It involves swapping pieces around a board in order to connect the ones that match. You need at least three matching pieces to make them disappear from the board. However, the more pieces that you match, the higher that your score gets. In the end, it's beneficial to match as many pieces together at once as possible.
Manor Cafe
Price: Free
Category: Puzzle
Version: Varies by device
Developer: GAMEGOS

Uninstall the app:
1. Go to Settings menu
2. Choose Apps or Application manager
3. Touch the app you want to remove
4. Press Uninstall.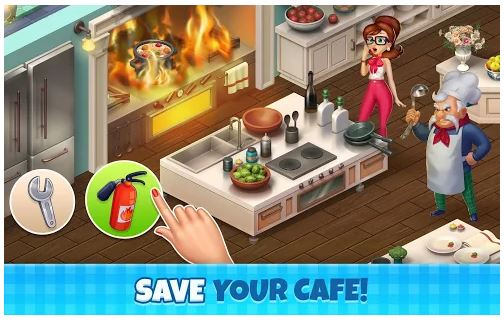 Upgrading Your Cafe
As you play and solve each puzzle, you earn stars. These stars are important because you'll use them to upgrade your cafe. When you first arrive at your cafe, it's a rundown piece of junk that's not fit for anyone to eat at. As you complete more puzzles, you have the ability to upgrade your eatery and make it more presentable.
The ability to improve your cafe is what separates this game from other swap and match games. In fact, you have different choices to choose from when it comes to the renovations. Because of that, you can add a little bit of your own personal style to your cafe.
Uncover Mysteries and Unlock New Recipes
Believe it or not, Manor Cafe has a story. While it isn't particularly gripping, it helps move the game along. In fact, you'll uncover plenty of mysteries as you progress the story. Even though it isn't the main reason why you should download this game, it adds a little something that similar games don't have.
Also, you get to unlock new recipes as you complete more puzzles. The more recipes that you have, the more successful that your cafe becomes. Once you learn and make a new recipe, you get to take pictures of the dish. It's a nice little touch that adds a fun element to the game.
Rebuild More Than Just the Kitchen
When you first start Manor Cafe, you have to rebuild your kitchen. After all, you can't run a cafe without a kitchen. Once you finish that upgrade, your job is just getting started. You must also upgrade the dining hall, the bar and even your garden. That's right, Manor Cafe lets you upgrade more than just the cafe itself.
There's a lot to like about this game, but one of the best features is that it's 100% free. Like most free games, it has in-game ads. However, you don't have to pay anything to download it. This makes it the perfect addition to your mobile library of games.
Install Manor Cafe If You Enjoy Match-Three Games
If you're a fan of match-three games, then you know what to expect from Manor Cafe. However, that isn't a bad thing. If you've already finished your other match-three games, there's no reason why you shouldn't give Manor Cafe a try. The game is completely free, and you can play it offline. While there are similar games out there, this one is perfect for anyone who likes the cafe theme