There is a new social app that doesn't hinge on being loved, liked, or the social comparison to that. It's called Marco Polo, and it's a video streaming between friends. There is so much to explore in this great app that it's hard to get into in a small context. But we'll talk about what you need to know about the features, how it works, and if you should get it. There are many features of the app. However, we're going to drop it down to the ones you need to know. One of the best features of the app is that it is private. There is no outside interference when you use the app, so you know that when you use the app, it's someone you know. You have to have someone's mobile number in order to add someone to the app, and the only search feature they have is for the mobile number.
Marco Polo – Stay In Touch
Price: Free
Category: Communication
Version: Varies by device
Developer: Joya Communications

Uninstall the app:
1. Go to Settings menu
2. Choose Apps or Application manager
3. Touch the app you want to remove
4. Press Uninstall.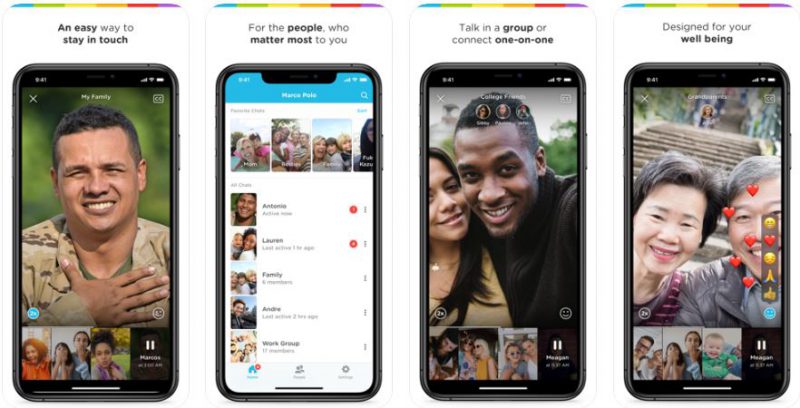 Another awesome feature is that the app has a multitude of ways to share and talk to your friends and family. This includes videos; you can take videos as long as you want on the app, and send them to everyone, or just one person. You can also take some photos, and send them to your family members and friends. You can take pictures of parties, weddings, and so much more, and share them to people on Marco Polo, and if that's not enough, you can even send a text message to someone in your friend's list, if you can't share photos or videos, and you can even caption them.
Another great feature is that you have unlimited connection possibilities. As long as someone has Wi-Fi, you can add them to your friend's list. That includes; tablets, iPads, iPhones, Androids, or even PC's and MAC's. You can connect to anyone on your friends list so long as they have Wi-Fi to use and have the Marco Polo app downloaded to their device. Along with this comes some more great features as there is no data limit to the app. However, it uses the cloud to store all of the messages regardless of text, photo, and video messages, and your phone will be completely free of space, which allows you to take various lengths of video, with the only limit being your own restriction.
How to Use the Marco Polo App
There are so many ways to use this app, that there really are unlimited possibilities. You will never have to play phone tag again with the app, as you will be able to send a video message so that when the person gets on the app next, they'll receive it, and send you a message, photo, or text back. Then, they can send you a video message back, and you can continue the back and forth until you run out of conversation to talk about. You can also send texts to get their attention faster, as well as accompanying photos to get their attention, and it's all feasible within the app.
Another thing about how the app works are that the app is free to use, and if you want to have further abilities within the app, you must pay the $9.99 subscription fee. However, the monthly subscription is not required to use the app, and you will not have to pay anything to use the app if you don't want to.
Why Should You Get the Marco Polo App?
There are so many reasons to get the app. It works like a family and friend's social media. However, it's private, and the only people that see it are the ones that have your phone number. You can do so much with the app, and you can find out what your parents, grandparents, and family and friends are up to just by video chatting. In the world, we're in right now, and with Covid-19 on the rampage and everyone being stuck inside, there is no reason why you shouldn't give it a try. Coax your family into downloading the app so that they can take videos of what they're doing, and you can connect with your family and friends on a more face to face manor. There is so much to discover like Marco Polo himself, and you can discover it all privately, and without concern for your data limits being reached because it's all stored on the cloud.
There is every reason to try this app, and especially now when everyone is forced inside. Rather than calling your family and friends to check-in, you can just video message with them. There's so much to do on the app, and you can use it when you want to open it and send messages, so there's no pressure to constantly use the app like other social media apps. What are you waiting for, download, and install the app today!