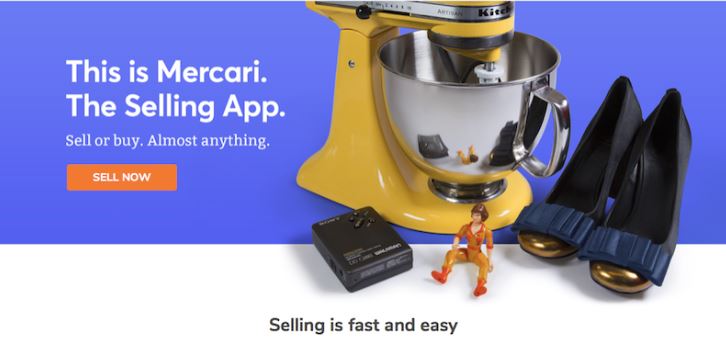 Mercari is an online marketplace that hosts thousands of different items across multiple categories. Much like eBay, buyers and sellers transact directly with one another. Since Mercari has the same basic premise as the current King of peer-to-peer transactions, you are probably wondering if it's worth making the jump if you already have an active eBay account. Keep reading to find out if Mercari is worth the switch.
Mercari: The Selling App
Price: Free
Category: Popular Now, Shopping
Version: Varies by device
Developer: Mercari, Inc.

Uninstall the app:
1. Go to Settings menu
2. Choose Apps or Application manager
3. Touch the app you want to remove
4. Press Uninstall.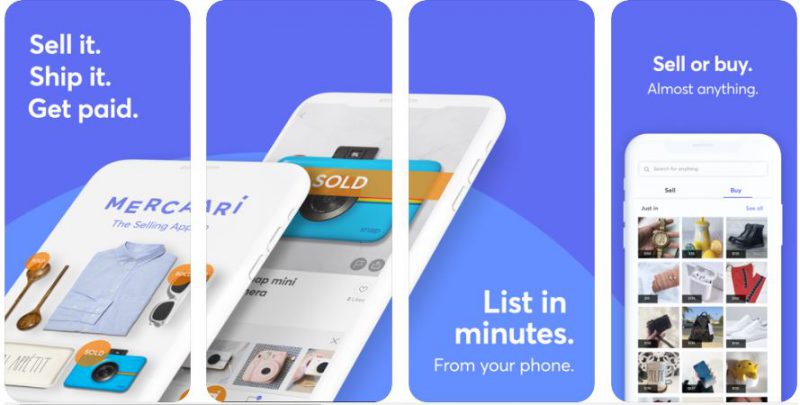 Mercari is available to download from both Google Play and the Apple Store. No matter which type of device you own, the install takes only a few seconds. Once you open the mobile app, you can sign up for an account just as fast. The account verification process is instantaneous and then you are free to browse the platform.
The interface is clean and extremely simple to navigate. The categories are listed in alphabetical order and a handy picture next to each link gives you a nice visual representation of that section. After you click on any given category, searching for specific items is a snap. You can also filter your search results to narrow it down to just the items you are most interested in.
If you are looking for gift ideas, Mercari offers tons of suggestions for different demographics of people. You can shop for men, women, kids, etc. This feature makes it easy to see which items are currently the most popular with each group.
The Buying Process
Before selling their items, most users will buy something first to test out the platform. Buying on Mercari is a simple and painless process. You can safely purchase any item knowing that you are backed by Mercari's buyer protection guarantee. If the item doesn't arrive as it was described in the listing, the payment is returned to the buyer. However, the payment will be released to the seller if the product is determined to match the description. A neutral third party is hired by Micari to make this determination.
Each listing has a buy it now price set in advance by the seller. There are no auctions like you would find on eBay. The good news is that you can offer a lower price to the seller if you want a better deal. Whether you by now or have your offer accepted, the item must be shipped out to you within three days. You also aren't forced to use PayPal like you are with eBay. You can pay for items with credit cards, or use a balance of Mercari Credits to pay for items directly. PayPal is still an option if you prefer that method.
Once the item is shipped to your door, you can rate your experience with the seller. It is strongly encouraged that you rate the seller within a few days to make the platform better for everyone. It is in your best interest too since Mercari has no qualms about flooding your inbox with reminders if you wait too long.
The Selling Process
To set up your listing, you must first snap a few pictures of the item in question. Then, you write a description that accurately conveys the condition of the item. This is important as a false description will result in the buyer getting their payment back and a huge blow to your seller rating. Then, you must create an interesting title and set the buy it now price. The final price takes into account the 10% transaction fee that Mercari applies when the item is sold. Luckily, you won't ever be charged a fee unless the transaction is completed.
Next, you chose which category you want the item to be listed in. This makes it easy for Mercari to pair your listing with interested buyers. Once a buyer selects the buy it now price or you accept their best offer, Mercari will send you a shipping label. You must apply this label to the package and ship the item within three days. If you accurately described the item and the buyer accepts it, Mercari will send you the payment. If the buyer rejects the item, Mercari's buyer protection program will kick in and a third-party evaluator will determine if the listing was accurate. Always be sure to describe your items to the best of your ability to avoid this hassle.
The Final Verdict
Overall, it is easy to see why Mercari has become popular so quickly. It offers a streamlined process for both buyers and sellers. Shipping costs are extremely low and being able to get items without winning a competitive auction is a huge advantage over eBay. If you want an online marketplace that does most of the heavy lifting for you, then Mercari is where it's at.