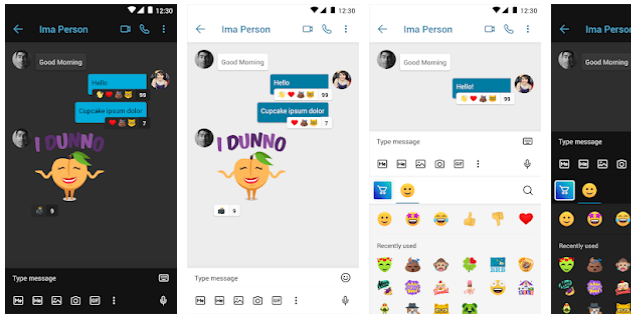 Technology has changed so much in the past decades and even year. If you asked someone to name of the biggest developments in the last 10-15 years, there is little doubt that they would mention the rise of social media. With that, a majority of communication has shifted online, in the form of short messages, posts, the sharing of information, photo albums and status updates.
There have been positives and negatives that have come about due to social media's rise: on one hand, it has never been easier to communicate with people across the country and world, it is easy to stay in touch with a broader network than before and it makes posting big announcements or updates easy. But, on the other comes the need to constantly be "plugged in," the rise of bots and spammers spreading false claims and information, the pressure to be perfect, and giving up privacy rights, due to how information is stored and how nothing is really private on the internet.
Especially in times like these, when we cannot see others in the capacity in which we would like, and must stay in touch via other methods, such as the web, social media has, in a way, never been more important. It helps us keep our connections strong while also serving as a way to relay health updates, policies and news from trusted organizations. If you ever think that it would be nice to have the perks of social media without the privacy concerns, check out MeWe. We will go into detail about this mobile app below so you can get the scoop. Read on!
MeWe
Price: Free
Category: Social
Version: Varies by device
Developer: MeWe

Uninstall the app:
1. Go to Settings menu
2. Choose Apps or Application manager
3. Touch the app you want to remove
4. Press Uninstall.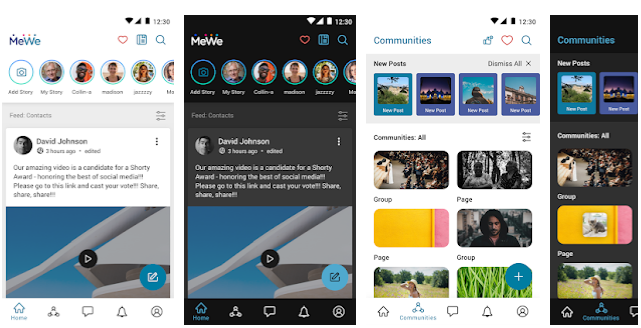 Features and Benefits
MeWe offers a revamped social network for mobile. With no ads, targeting or newsfeed manipulation happening, users can just focus on what matters most: connecting and sharing with the people in their lives. It offers all of the perks of the social networks you have come to use without complications.
Pros and Cons
Why should you, or should you not, jump on the MeWe train? Here are some thoughts.
Pros
Easy to use: No learning curve here.
Authentic connections: Chat with your family, friends and community in a genuine way.
Dedicated newsfeeds: Want to share the big news with just your closest friends? Or share with everyone you are connected with on MeWe? With dedicated newsfeeds, you can.
Groups: Open and private groups maximize the potential to connect with others.
Chat: Get caught up with who matters most. Take one-on-one or rally the group together. Thanks to the app's robust features, content can be created to disappear, too.
Camera: The camera offers fun features and GIFs so you will be snapping away.
Live audio, video and voice messaging: Connect with others, wherever they are.
Custom profiles: Easily find and manage groups.
Total control: Members enjoy total control of their presence on MeWe. Members see all of the content that is posted to the platform in order. Nothing hidden. Everything to see. Take back control and have fun.
Cons
For older teens and up: Given the nature of MeWe, it is recommend for users 17 and up.
No as well known: It may be harder to find connections on the platform since it has yet to become mainstream.
Conclusion
MeWe is worth a download if you are on the lookout for a better organized, less censored social media experience. After all, it still includes the features we all love, like emojis, but in a more transparent interface. Keep in touch with your loved ones during this time and build connections at the same time. For younger users, an alternative would be better, but for tech-savvy older teens and adults, MeWe might be one of the hottest apps of 2020.