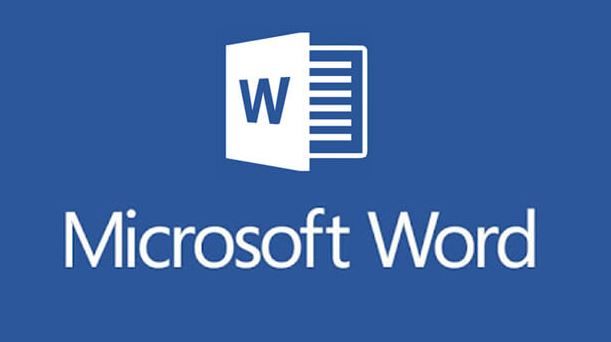 Microsoft Word has been for decades the essential word processing tool to enhance any set of productivity software on PCs. Fortunately, for those of you on the go with your mobile devices, the free Microsoft Word app provides the power to create, edit, share and otherwise access Word and PDF documents wherever you go.
Download Microsoft Word App to get this must-have tool that provides ample functionality and is exquisitely tailored for screen sizes 10 inches or smaller. You will wonder how you ever did without it.
Microsoft Word
Price: Free
Category: Business, Productivity, Tools
Version: Varies by device
Developer: Microsoft Corporation

Uninstall the app:
1. Go to Settings menu
2. Choose Apps or Application manager
3. Touch the app you want to remove
4. Press Uninstall.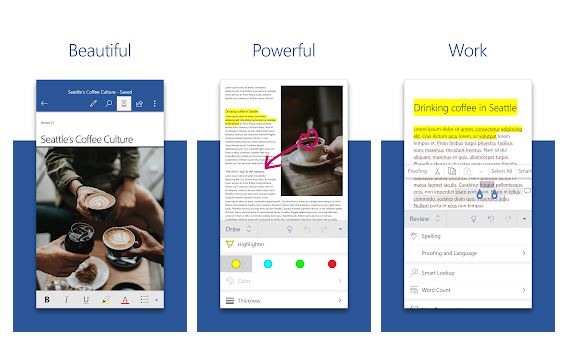 All the Important Features You Need
Naturally, you are not going to get every single feature of the Word PC version, but there are plenty of the familiar Word tools and features built in. The Microsoft Word app keeps you productive wherever you are even if you have no internet connection:
• Format in plain text or using Styles
• Insert and edit tables, images, text boxes and links
• Create headers, footers, page numbers, footnotes and endnotes
• Automatic word count for selected text or the whole document
• Auto-save to the cloud
• Comfortably similar look and feel plus one-handed touch controls
• Picks up editing where you left off when opening a saved file
• Voice-to-text translation
• Multi-user collaboration
• Built-in PDF and eBook readers
• Conversion from PDF to editable Word doc
• Additional features are added via in-app purchases such as Word Art
• We did mention that it is free, right?
The most significant drawback to the free Microsoft Word App is that you can only have a single document open at one time. If you attempt to open a second document, the one you are currently working on will close. For iOS users, this app is not compatible with Apple's iCloud Drive, but other cloud services can be used.
Download Microsoft Word App for Your Mobile
Any Android phone or tablet with Android 4.4 or higher can run this app. iPhone, iPad and iPod users need iOS 9.0 or later. Simply download the Microsoft Word app from the Play Store or App Store and enjoy the freedom of being able to view and edit Microsoft Word docs on the go.
Essential for Your Mobile Toolkit
Word still holds a dominant market share in homes, schools and enterprises and for the majority of professional writers who use PCs. For school or professional use, being able to view and edit Word docs is essential. The free Microsoft Word App has made handling these files a breeze on small-screen mobile devices with a user-friendly interface and all the most-loved features of this popular PC app.