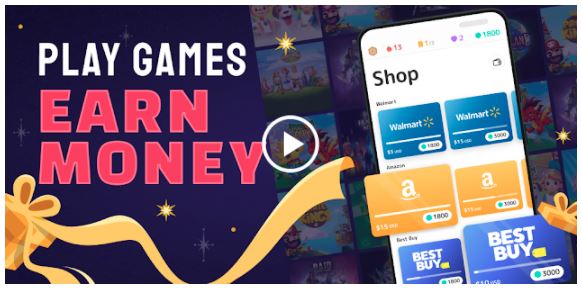 The Mistplay mobile app is a fun experience that allows you to do what was previously unspeakable, earning money by playing games. Choose from various mobile games that have been carefully organized to meet your individual needs. This is critical to find the right app if you're going to earn money for the long term, and Mistplay over-delivers with the right earning incentives. You benefit from playing only the games you're interested in based on preferences that the app learns. This means that each game will be tailored to your needs and you'll never grow bored with them. You essentially earn free money here because there is no work involved.
MISTPLAY: Rewards For Playing Games
Price: Free
Category: Entertainment
Version: Varies by device
Developer: MISTPLAY

Uninstall the app:
1. Go to Settings menu
2. Choose Apps or Application manager
3. Touch the app you want to remove
4. Press Uninstall.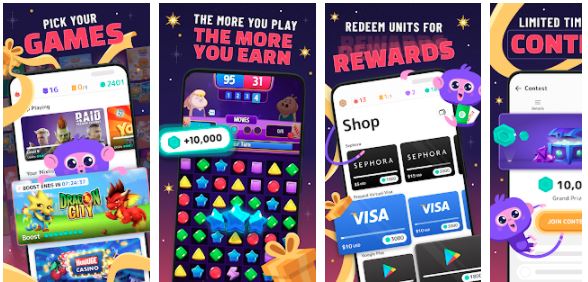 As you continue to play, you earn increasing amounts of units which can then be exchanged for many gift cards including options from Visa, Google Play, Amazon, and many more! If you're already addicted to playing convenient and fun mobile games then this is your opportunity to turn a profit. You won't be making tons of money here, and it's important to have realistic expectations regarding earnings. However, a few extra gift cards around the holidays are definitely worth downloading this app to take the edge off. The key here is to play many games to unlock more points. There are many rewards to consider that will keep you saving up for the best ones! On the Mistplay Mobile app, you can chat with friends and meet new people through different games so you aren't going at it alone. Time seems to fly faster when you're having fun with other people. There are certain special badges you can complete to earn even more rewards that keep you thriving. When you play together, you'll also get a team bonus which is more beneficial than playing alone. It's highly suggested that you share this with friends and family to spark their interest and start playing games.
One of the benefits is it's accessible to all ages because the app will accurately assess your interests. There will be a counter that keeps track of your gaming streak. From there, you will receive extra bonuses and rewards to be exchanged for great gift cards. It's important to remember that if you don't invest enough time then the earnings will be minimal. However, if you take advantage of each opportunity like a stable streak then you can get some amazing prizes that sweeten the pot. This app opens the door to profitability for many different games, and it's surreal when you think about it. Think about all the hours you already dump into mobile games and apps cumulatively in a year while on the go. All of that time could be used earning you some extra cash and will make mobile gaming much sweeter knowing some free money is around the corner. It has to be earned in a sense for your gaming effort, but to many, it's a leisure activity. It's easy to select the various options to cash out with, and you have to reach a certain amount before they become available.
They have dished out an impressive 9 million dollars in earnings to users and are a reliable platform where you can get some extra supplemental income for gaming. If you're already committed to gaming in your schedule and devote at least 3 hours a day then this app is an obvious option to earn some extra cash. For others, it might be more difficult to accomplish significant earnings with busy schedules and limited eye endurance. Still, this app remains beneficial for those who love mobile games and want to make some money while playing them. There are a plethora to choose from and the best feature is the personalized system where you play according to your interests. The Mistplay Mobile app has a plethora of games and earning points for playing them is addicting already. One of the great advantages of this is that if you're too young for a job then you can still earn some money because there are no age limitations. For example, you could use earned gift cards to purchase a new game without a conventional job.
Pro's & Con's
Pros
Many apps to choose from
Tailored to your individual preferences
Choose from different gift cards to shop with
Socialize with others while earning more
Cons
Might run the games slowly on older phones
Some apps might not be able to download
Can run slow at times without stable connection
Conclusion
The Mistplay Mobile app is reputable and viable for earning money while playing classic and new mobile games. You are limited to what they offer there and might not be able to access certain games you want. However, their gaming library is more than enough to keep you entertained during a gaming session that actually adds to your wallet. Who said that video games are a waste of time?
Just show them this app and they will be silenced in awe of the future of mobile gaming. You can earn money from anywhere and all you have to do is download and install the Mistplay mobile app to get gaming. Earning money is very easy with this app and you can join in with the millions of others who have earned many gift cards!