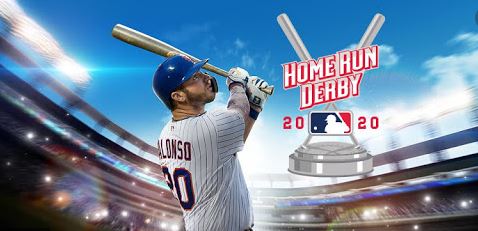 Baseball fans from around the world can take the time to download and install MLB Home Run Derby 2020 on their smartphones. This remarkable app allows for users to compete against millions of other players from around the world. Online matches can be completed to earn special rewards and upgrades for your collected players.
Hundreds of thousands of users have already expressed their extremely positive feedback towards the MLB Home Run Derby 2020 digital app, but there are still several features that we are going to uncover within the next few sections of this review. If you are looking to enhance your excitement and participate in a simulated 2020 Home Run Derby, then you will certainly want to consider installing the MLB Home Run Derby 2020 digital app.
MLB Home Run Derby 2020
Price: Free
Category: Sports
Version: Varies by device
Developer: MLB Advanced Media, L.P.

Uninstall the app:
1. Go to Settings menu
2. Choose Apps or Application manager
3. Touch the app you want to remove
4. Press Uninstall.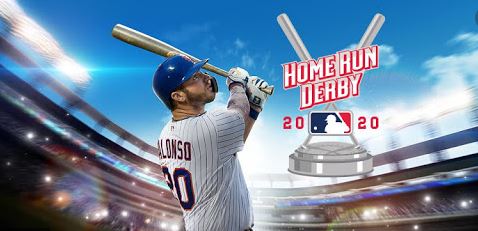 In the next section of this review, we are going to be looking at several of the in-game features, including the players, stadiums, rewards, and other features that might be appealing to users. There is a lot of information to cover, but it seems likely that casual baseball fans will certainly be interested in giving this sports game a try for themselves.
Features and Benefits
We are now going to start looking at some of the most favorable features that are available within the MLB Home Run Derby 2020 digital app. The most popular feature probably aligns with the licensed MLB stadiums and players that have participated in the 2020 Season. You can even customize uniforms for Home and Away jerseys and unlock throwback rewards.
There are classic players, stadiums, and unlocks for users to progress through as they enjoy the gameplay from the MLB Home Run Derby 2020. There are also online leaderboards that you can compete against other players from around the world. This is an extremely popular competitive feature that keeps players interested in fresh gameplay and new challenges.
Daily series objectives are also available to help new users earn large packs of players and bonuses. You can compete in bracket-style Home Run Derby rounds with arcade multipliers and time extension features to extend your derby run! There are over 30 stadiums, including new additions like the Texas Globe Life Field and an all-new updated version of Dodger Stadium.
Join millions of players and jump into the action that is available within the MLB Home Run Derby 2020 digital app. This mobile sports game is available on the App Store, and has a wide range of compatibility options.
We're going to cover some of the minor issues that also exist within this digital app. There are a few crashes, glitches, freezes, and errors, but for the most part, all of the issues are relatively minor and don't have a significant impact on the overall quality of the MLB Home Run Derby 2020 digital app. We are now going to list out the general features that you should be most excited about, as well as the pros and cons for the MLB Home Run Derby 2020 digital app.
Features

All New Stadiums, Rewards, and 2020 Season Unlockables to Enhance the Gameplay Experience

Online Competitive Modes, Challenges, and Leaderboards

Customize Uniforms and Compete in Classic Tournaments

Pros

Outstanding User Feedback

Licensed 2020 Gameplay Features (All New Content!)

Compatible with Most Smartphones and Tablets

Cons

Minor Glitches and Freezes Exist within the App

Conclusion
You will now have the convenient opportunity to consider all of the features that we have discussed within this review to ultimately decide if you are interested in downloading the MLB Home Run Derby 2020 digital app. There are hours of entertaining game play to jump into now. This sports game will certainly be one of the most popular activities for casual and hardcore baseball fans that are looking for a boost in entertainment.