Few names in the employment industry are bigger than Monster. In fact, the website, Monster.com, has been around for years and helped people find dream jobs and connected companies with the employees they need. Now, you can have the power of Monster in your pocket with the Monster Job Search app.
Monster Job Search
Price: Free
Category: Business
Version: Varies by device
Developer: Monster Worldwide

Uninstall the app:
1. Go to Settings menu
2. Choose Apps or Application manager
3. Touch the app you want to remove
4. Press Uninstall.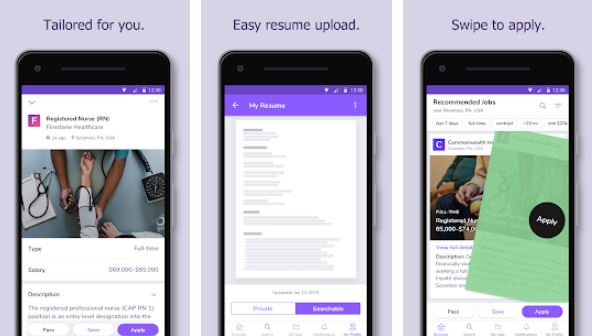 No Shortage of Jobs
If you're having trouble finding work, Monster Job Search is just what you need. With over 1 million part-time and full-time jobs available, there's no shortage of work to apply for. Fortunately, searching through all of these jobs is easy with the app's intuitive user interface.
Thanks to Monster Job Search, you don't even have to search through these jobs yourself. After filling out your profile, Monster will filter the jobs and choose which ones are right for you to apply for. It can even help you generate a resume, or you can upload your own.
A Familiar Interface
People who have used an app like Tinder will be familiar with the interface of Monster Job Search. After the app matches you with jobs that it thinks you'll like, you can narrow down the results by swiping left to pass a job or right to apply for it.
The whole process is intuitive and fairly similar to what dating apps use. In fact, that's a good way to think of the Monster Job Search app. It's like a dating app, except you're looking for the perfect job instead of the perfect significant other.
Compiles Jobs From Major Recruitment Boards
You can download numerous job recruitment apps, or can use the compiled recruitment boards on Monster Job Search. In fact, it includes jobs from other large companies, such as CareerBuilder and ZipRecruiter. After you install this app, you get access to everything in one place.
A Simple Presentation
For some people, the simple presentation of Monster Job Search will be a turnoff. However, this simple presentation makes the app easy to use. Also, what the app lacks in style it makes up for in functionality.
Use Monster Job Search to Find Your Dream Job
If you're looking for a mobile app that can help you find the job of your dreams, look no further than Monster Job Search. As one of the fastest ways to look for jobs online, Monster Job Search can help you find both full-time and part-time work.
If you don't already have a resume, the ability to generate one is a great feature. While the style and presentation of the app leaves a little to be desired, the functionality of the app does not. It's worth a try if you're in the process of finding a new job.