Health Is Wealth. This is not just a popular phrase from the English language, it is actually a very meaningful sentence. If you are not healthy you will not be able to perform even the most basic tasks of your daily routine. In this fast moving world a lot of people forget to care about their health. My Fitness Pal App turns your mobile phone into a health and diet tracker.
My Fitness Pal is loved by a lot of health and fitness enthusiasts but it is not just an app for people who want to get into shape. It is a must have app for each and every person in this world. There is not a single person on this planet who does not want to feel healthy. So if you believe the phrase health is wealth then you should definitely get the My Fitness Pal App because everyone needs a Pal who cares about them.
My Fitness Pal
Price: Free
Category: Health & Fitness, Popular Now
Version: 19.5.0
Developer: MyFitnessPal, Inc.

Uninstall the app:
1. Go to Settings menu
2. Choose Apps or Application manager
3. Touch the app you want to remove
4. Press Uninstall.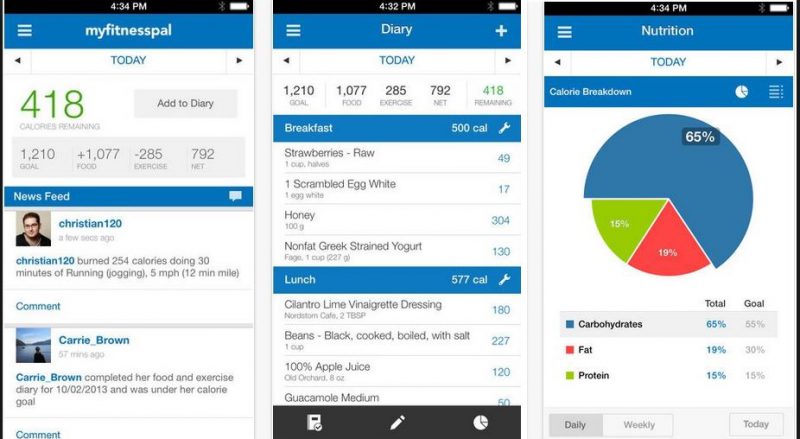 Let's take a look at some of the most amazing features and benefits of My Fitness Pal app.
Features and Benefits
It lets you track you diet and calories which can help you improve your eating habits.
It is a very informative app that helps you break down the food you eat. My Fitness Pal has a large database of food that lets you identify the ingredients in each food that you consume. Using this tool can help you identify the food items that are responsible for your increased calories
One of the more unique features of My Fitness Pal is the bar code scanning. Almost all food items sold in a wrapper have unique bar codes on them. You can scan these bar codes and the app would provide you with the nutritional facts and information about the respective product.
You can use this app to keep track of all the food items that you eat in day. You can then access if you are going overboard with your food intake.
You can use this app to set certain goals related to diet and calories. Once you have a set goal in sight you can then log your daily activity in the app in pursuance of that goal.