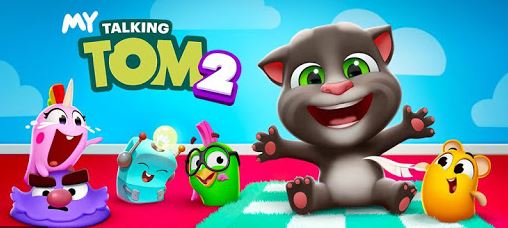 A game that allows you to talk to your pets in the game, and take care of them is here. Talking Toms 2 is one of the best apps for kids and adults, as it teaches you how to be a pet owner, and take responsibility for your pets while having fun things to do along the way. There are a ton of cool features to cover about this app, as well as the subscription choices, after that, you'll realize why you should get the app.
My Talking Tom 2
Price: Free
Category: Casual
Version: Varies by device
Developer: Outfit7 Limited

Uninstall the app:
1. Go to Settings menu
2. Choose Apps or Application manager
3. Touch the app you want to remove
4. Press Uninstall.
What are the Features of the Talking Toms 2 Mobile App?
There is so much to do in this game, and there are so many features to explore. However, we'll only cover the ones that are the best, and the first one is that the game is free to play. The game is free to play, but there are ads and commercial breaks everywhere. There are also in-app purchases that you can buy. The main game itself is free, and you don't have to add any extra purchases if you don't want them, and the ads are only for the companies games. With new surprises every day, you'll have the coolest cat on the block with the talking tom that does more. He is more lively and funnier than it has been before. There are all-new mini-games that weren't in the game before, including action games, puzzle games, and the newest feature, multiplayer mode. With all of these mini-game styles, it's no surprise that everyone wants to play them. Another great feature is that you can interact with your pets by feeding them, bathing them, putting them to bed, taking them to the bathroom, and so much more to help them grow into happily grown cats. You get to explore new and exciting worlds with the talking toms two games, and players can go anywhere and get new items and artifacts that you can then decorate your house with. Tom has pets too, and another feature is that your pet has pets, and with four or more pets, you can discover all of their personalities, and looks. Feed them, and you'll see a lot of what happens to them, growth-wise and look wise.
What are the Subscription Offers?
There are multiple offers that are allotted by the company, and with the Gamer Pack subscription, you only pay $5.99 a month. The offer includes the option to resume playing four times per mini-game session, and unlimited energy for playing mini-games. The first monthly payment will only be $2.99 and then $5.99 thereafter. The second choice is the Daily Pack, and it includes 750 flight tokens, two soaps. And three food. It also comes at $5.99, with the first payment of only $2.99. The last plan is the VIP Pack, which includes all of the above, including unlimited mini-game energy, four times playing for each mini-game each time, and all of the items included in the daily pack. The VIP Pack plan is only $9.99 per month, with the first month discounted at only $4.99.
Why Should You Download the Talking Tom's 2 App?
All of the features included should be enough to win you over, but the free app part is what you should really be interested in. It's an app that you can install without having to pay any money to get it. You can add more items and perks in the game by buying, but it is not necessary, but it is fun to use. There is so much to explore with Talking Toms 2, that you will have all the fun you could ever ask for. Get the app today! Try it out, and the packs are half off for the first month, so there's no harm in trying those either.