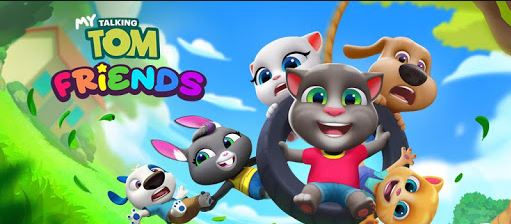 For kids, they always want pets. However, as adults and parents, we know that they don't always take after them. Not only that, but pets become extremely hard to afford with kids and other expenses. So what did the creators at Outfit7 Limited do? The created a game where pets talk to the kids. The game is called " My Talking Tom Friends." In this review of the game, we'll discuss the features that the app has to offer, as well as why you should get the mobile app for your devices.
My Talking Tom Friends
Price: Free
Category: Casual
Version: Varies by device
Developer: Outfit7 Limited

Uninstall the app:
1. Go to Settings menu
2. Choose Apps or Application manager
3. Touch the app you want to remove
4. Press Uninstall.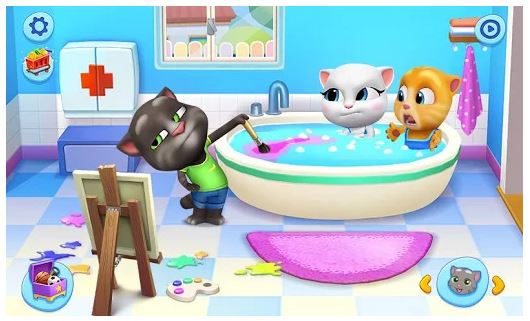 There are a variety of cool things to do with this app. You can take your pets on town visits, and play games with them and everything. The first feature that we'll discuss, though, is the full house feature. With a variety of pets in one house, you're the one that interacts with them and plays with them. You can change them however you like, but they are all in one house. The house is full of pets, and they are all friends, friends to each other, and your friend as well. The next feature is taking care of the animals. You will have to play with them, give them attention, give them love, feed them, give them water, and even discipline them when they act up. Kids and adults alike are able to play this game and learn how to tell a dog no, bad dog, ore bad cat. There is a diverse cast of characters, and you get to choose who you let in your house. You and the animals are all characters, and you will be in charge of the whole house. There are so many characters that it's hard to say just how many of them are on the app. You will also have the ability to customize everything in the game. You can get items and supplies from the town, and from other places, and you can use all of those things to customize your house.
There are so many cool things to collect and explore that you can stack your house with everything you find. They also have a part in the game called fun playtime, where you can play and win from mini-games within the game itself. You can play to have fun, play with your pets, or even play to win stuff for the house, and add to your collection. Play in the epic and unique world that is visually stunning and has an amazing environment to play in. The 3D visuals really bring the world to life, and you will be able to play in this fully immersive world with your pets. Finally, the last feature is that the game is free to play. Sure, like most other apps and games, you will have to watch ads, but these ads are geared towards their products and their markets. You will only ever see games related to the My Talking Tom Friends app. However, if you don't want to watch the ads, there is an in-app purchase that allows you to buy away the ads. They also have a store to buy things in the game to use and play with for a certain price.
Why Should You Download the My Talking Tom Friends App?
Over 10 million people already have the install for the app, and they all find it fun to play. There are so many fun angles to this game that will keep you enthralled for hours. You will have the ability to play as who you want, and raise animals even if you don't own any. What are you waiting for, get this amazing app today, and find out what all the fun is about?