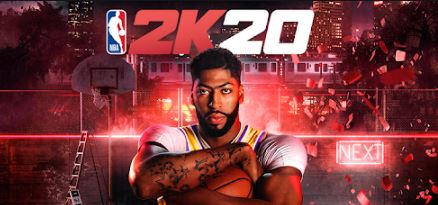 Basketball is one of the most popular sports in the world. Now, you can enjoy fast-paced basketball action on your phone with NBA 2K20. This mobile app brings the excitement that you expect from basketball right to your phone. However, NBA 2K20 isn't the only mobile basketball game out there. Let's find out below how it stacks up to others.
Access Plenty of Game Modes
Nothing is worse than having a mobile game that lacks content. Thankfully, NBA 2K20 has plenty of game modes to keep you busy, including the return of NBA Stories. This mode allows you to experience the histories and legends of some of the most popular NBA players. Overall, there are five new stories for you to experience in NBA 2K20.
Also featured is the return of Street Mode. In this mode, you can play on courts around the world in 3-on-3 competitions. You can even compete against other players as you fight your way up the leader board to reach the top spot.
NBA 2K20
Price: Free
Category: Sports
Version: Varies by device
Developer: 2K, Inc.

Uninstall the app:
1. Go to Settings menu
2. Choose Apps or Application manager
3. Touch the app you want to remove
4. Press Uninstall.

Create Your Own Player
NBA 2K20 allows you to create your own baller in the MyPLAYER maker. With your custom character, you can play Street Mode or the new MyCAREER Mode. In the new mode, you control your basketball character through college and professional careers. This mode challenges you to see if you have what it takes to place your name among the greatest NBA players of all time.
Lead a Team to Greatness
Of course, NBA 2K20 doesn't consist of only playing as a basketball player. You can take on the role of the general manager for a basketball team as well. It's up to you to scout and draft the best NBA players that you can. You'll have to manage a budget and lead the team to greatness.
Play Against Your Friends
Basketball is more fun with friends, so NBA 2K20 features online multiplayer. You can play with people from around the world in Street Mode, or play a quick 5-on-5 game. Getting into a match is faster now than in previous games thanks to the Quick Match feature. The game gives you the option of connecting to people locally or via Google Play.
Set the Mood With New Music
In so many sports games, the music really sets the tone. Thankfully, 2K20 features a fantastic soundtrack with songs from a number of popular artists, including T-Pain, Diplo and Drake. The music will set the mood for the gameplay whether you're going up the ranks in career mode or balling out with your friends in multiplayer.
Download NBA 2K20
If you enjoy basketball, you should install NBA 2K20. Featuring easy-to-learn but hard-to-master controls, everyone can find something to love about this game. Whether you want to be the best player of all time, face off against your friends or become the general manager of a team, you can do it all in NBA 2K20. Install the game on your Android or iOS device today.