March Madness! This is the biggest time for college basketball every year. If you are a huge basketball fan, chances are high that you are tuned into everything. Get the scoop on the latest news and the teams involved with the NCAA March Madness Live mobile app below, so you can decide whether or not to download it.
NCAA March Madness Liv‪e‬
Price: Free
Category: Sports
Version: Varies by device
Developer: NCAA Digital

Uninstall the app:
1. Go to Settings menu
2. Choose Apps or Application manager
3. Touch the app you want to remove
4. Press Uninstall.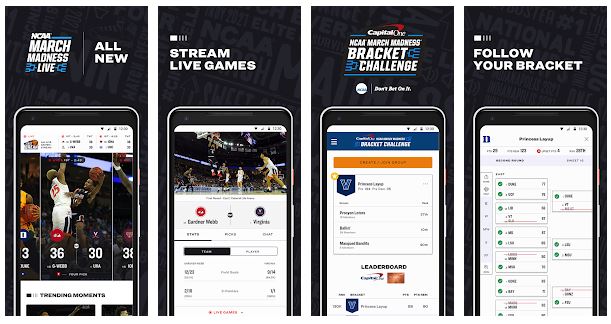 Features and Benefits
NCAA March Madness Live is the NCAA's official app, so you can rest assured that you are getting the up-to-date scoop.
Other benefits include the following:
Fill tournament brackets
Watch live videos
Find exclusive content
And more!
Be in the know and get the news before your friends, pretty sweet!
Pros and Cons
So, what is good versus bad when it comes to the NCAA March Madness Live app? Find out.
Pros
Get bracket updates: Fill out your info, and then get updates on how your personal bracket does.
View daily brackets: See what celebrities and other fans think.
See results, highlights, scores and analyses: Catch it all on demand, so if you are busy during the games, no worries.
Stream games and see picks: Miss the hype on Selection Sunday? Get up to date on the action.
Replay college games and view the score tab: Watch the past season for your favorite teams so you can make educated picks about who will win.
Catch all the games: Watch all of the games across channels in one place.
Cast games: Make the games show up on your TV.
Watch your picks compete: Get live alerts on their progress.
Follow every new development: Be in the know.
View rosters and past highlight videos: See the dynamics of each team.
Cons
Only so much is free: After three hours, app users must sign in with their TV provider. A subscription is required for access.
Users can only watch in the U.S. or Bermuda: International viewers are out of luck.
Glitch prone: Bugs, the app crashing and glitches are all commonplace, say current app users.
Difficult to watch on TV: While most app users say things work fine of their mobile phone, things get difficult once viewing via TV is attempted. It may or may not work.
UI is not simple: It can be hard to find information and not all of the sections are comprehensive.
Conclusion
For the most dedicated fans, the NCAA March Madness Live is the most official, comprehensive app out there. It lets you easily watch game footage and get all of the information you would want to know right in the palm of your hand. If you go into it being prepared for the occasional glitch, the good aspects outweigh the bad. We recommend you use it frequently to be aware of everything related to March Madness and the NCAA. May your team win!