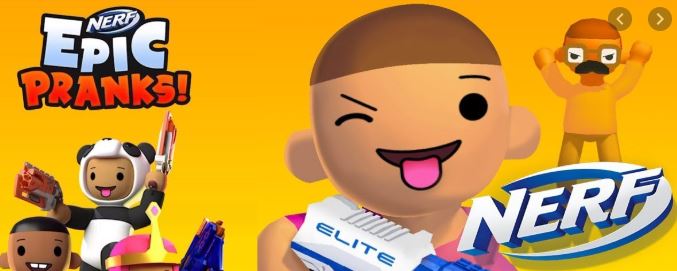 What was the best time you've had when you were little? Maybe it was playing hide and seek, capture the flag, baseball, water guns, pretending that you were one of the teams running into the hidden temple, or maybe, like a lot of kids, you played with nerf guns. Nerf guns were the best, and now they have an app for all the fun you had as a child. The app is called "Nerf Epic Pranks!" So what do we need to know about the game, what are the key features, and why should you install the app? Let's find out below.
NERF Epic Pranks!
Price: Free
Category: Action
Version: Varies by device
Developer: HOMA GAMES

Uninstall the app:
1. Go to Settings menu
2. Choose Apps or Application manager
3. Touch the app you want to remove
4. Press Uninstall.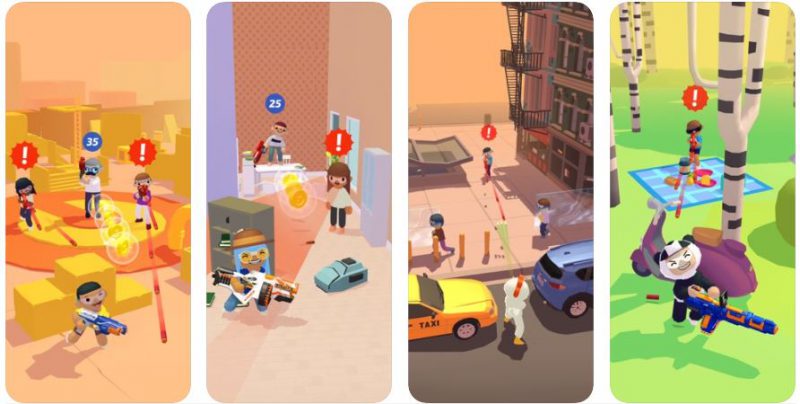 Well, first, this is a mobile app that you can download directly to your phone. Another thing you need to know is that it will bring you a lot of joy and countless hours of fun. You get to play as a character that you design, and you get to play with Nerf guns. Without giving too much away, you get to progress through the levels, and just like any other game, you have to follow it's game mechanics. It may not be an exact replica of shooting around your nerf gun as a child, but it will help you look fondly on the memory of that time.
What are the Features of the App?
There are so many features to explore, so we'll go over all of them as quickly and as detailed as possible. First off, you'll wanna grab your nerf blaster to get them all, prank everyone, and be sure you got them all because you're the whole objective is to prank em' all and not get tagged once. Do you have what it takes to challenge the game, prank everyone, and not get tagged? Find out in the game, and try your hand at being the king of Nerf.
The next feature is to take everyone in sight, become the ultimate prankster, and take everyone out without getting caught. Always be aware of your surroundings, because if you get tagged, caught, or shot, game over, and you have to start over again. There are also a plethora of nerf blasters to collect, so as you complete challenges, levels, and arenas, you can gain more blasters. The more blasters you get, the better the game can become. You have a chance to beat all the pranksters and their nerf blasters, and after every turn, you can unlock more guns to use, better guns, more compact guns, and so much more, so get playing and start collecting.
There are so many areas to play in, and you can unlock them as you play. There is a multitude of arenas, and you can play in all of them should you have the ability to unlock them all. On top of the guns, you can win arena spaces with every battle. Think of it as after every battle, you move onto another arena, and when you win, you can play that arena indefinitely.
Finally, the last feature that is probably the best is character customization. You can customize your own character. You can create your character or update existing ones. You can even unlock costumer that you can use like a ninja, robot, clown, or many others, as you unlock them, you can put them on your customized, or chosen character. You can unlock skins in the game and play as many different characters, with a plethora of skins to wear. On top of that, you can create your own character and take any one of the skins you've unlocked, and put them on your characters.
Why Should You Download the Nerf Epic Prank! App?
You should install the game on your phone, because, let's face it, everyone gets bored. When you get bored, in the day and age it is, you choose to look at your phone. What's on your phone, if not apps, what? Well, put some games on your phone, and I mean games that will really blow your mind, games that'll have you wanted to play for countless hours in a day, but that you can pause and open in a few seconds. Well, this is the app for you then. Not only can you open and play the game in a few seconds, but you will have a fun experience that will remind you of all of your childhood fun. There is so much that you can do in-game that it's criminal that it's free, and sure, there are in-app purchases, but you can unlock just about everything by playing through the game. As you progress, not only will you get better at the game, but you will unlock the game features and all of the content within the game. What are you waiting for, get the app today?