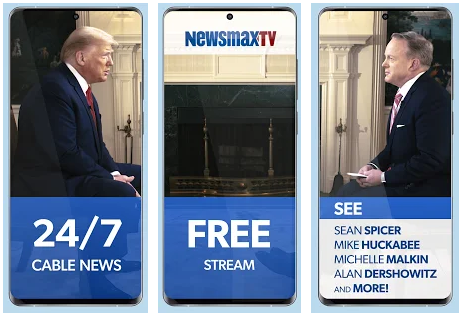 These days, we have all seen how news outlets, friends, family members and communities can let their biases out when pressed. But, when it comes to news, where can one go to get information from both sides? It seems that even those sources that were unbiased before have suddenly shifted and made their true feelings known on everything from the 2020 U.S. election to COVID-19 known. In 2020, does a truly unbiased news source exist?
Well, if you have been searching for one, look no further: Newsmax TV & Web brings you the news without the personal opinions. To learn more, read below.
Newsmax TV & Web
Price: Free
Category: News & Magazines
Version: Varies by device
Developer: Newsmax Media

Uninstall the app:
1. Go to Settings menu
2. Choose Apps or Application manager
3. Touch the app you want to remove
4. Press Uninstall.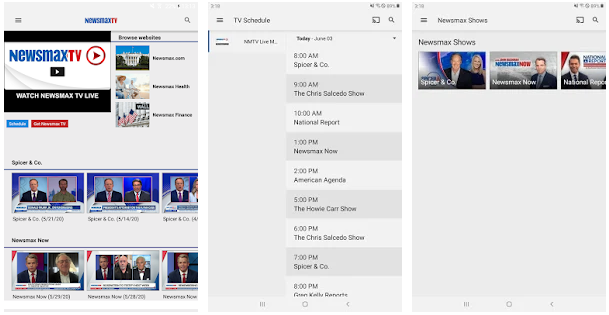 Features and Benefits
Newsmax TV & Web is America's free news channel mobile app, available on mobile. Over 70 million households tune in to hear unbiased, straight news daily. Access it in a convenient way, and get all of the updates in a simple way.
Pros and Cons
As with any news source Newsmax TV & Web has pros and cons. Check them out.
Pros
Strong praise: Forbes calls it a "news powerhouse." No wonder why so many people have and follow it.
No fees or pay wall: Just free!
Get breaking news: Listen to all the latest about health, politics, world events and finance.
Watch live 24/7: From studios in Atlanta, New York and elsewhere, get live news all day and night long.
See news stars: From Sean Spicer to Michelle Maklin, tune into latest hit shows.
Watch anywhere: Watch Newsmax TV from the U.S. or abroad.
Access the web: When users install the app, they can access the website as well, which offers Real News for Real People.
Have both democrats and republicans on their shows: Equal representation prevails here.
Not trying to push an agenda: Unlike others news sources, Newsmax TV & Web is not trying to sway viewers one way or another. Download it to get facts, not fizz.
Segment clips: Miss a big announcement? Replay footage when you have the time.
Get notified: Find out about breaking news as it happens.
View the schedule: See the daily schedule and tune in when you want. Do not miss your favorite shows!
Play Newsmax content: The app makes it easy to play the content created by Newsmax.
Cons
Glitch prone: The app is prone to crash, causing users to encounter glitches.
Limited video size: Videos can only be viewed in limited sizes.
Conclusion
Given how hard it is to find true, unbiased news in the time in which we are living, Newsmax TV & Web is highly recommended for news buffs who want the facts with no frills. Tune in whenever you want and get the latest information, guaranteed. Listen to one side, both sides, or whatever strikes your fancy. Get informed to make your own decisions. We think there is no better time to form your own opinions and use your voice for good, so we highly recommend that folks install this mobile app to be in the know come your next virtual hangout or dinner party. If this year has taught us one thing, it is that knowing what is going on in the world is cool, and that attitude is here to stay.