Console gaming and online play practically go hand in hand nowadays. Even many single-player games offer some kind of online element. Like other console developers, Nintendo requires you to pay a monthly fee in order to access its online services for the Nintendo Switch. Unlike the other current-generation consoles, though, Nintendo doesn't offer an easy way to communicate with other players online.
That's where the Nintendo Switch Online mobile app comes into play. It allows you to contact other Switch players and talk using your phone. It's an odd solution for a feature that most console manufacturers handle within the system itself. However, how does Nintendo Switch Online work? Is it worth your time if you play Switch games online?
Nintendo Switch Online
Price: Free
Category: Adventure
Version: Varies by device
Developer: Nintendo Co., Ltd.

Uninstall the app:
1. Go to Settings menu
2. Choose Apps or Application manager
3. Touch the app you want to remove
4. Press Uninstall.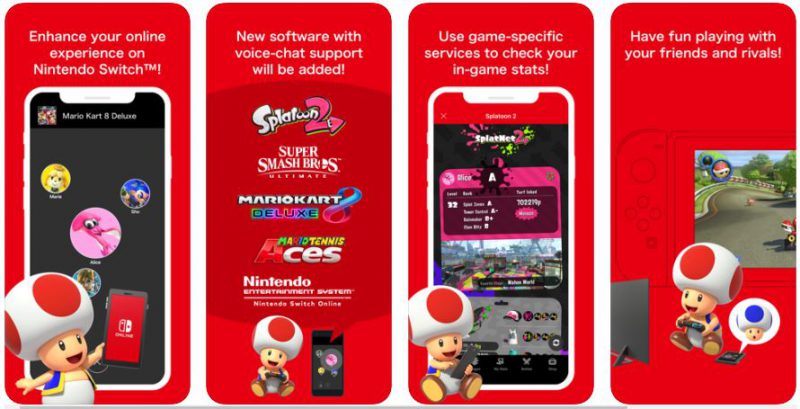 Must-Have for Chatting Online
Whether you like how Nintendo handles online chat or not, you must download the Nintendo Switch Online app onto a mobile device if you plan to chat with other players online. There are only a few Switch games that don't require it.
For example, Overwatch and Fortnite handle voice chat within the games themselves. All you need to do is plug a headset with a built-in microphone into the Switch's audio jack. Then, make sure that chat is turned on in the game's options.
Despite there being a few games that don't require Nintendo Switch Online, most games do. As a result, this app is a must-have for gamers who have shelled out the money for the online monthly subscription and wish to talk to others online.
How You Chat Changes Depending on the Game
Voice chat is handled differently depending on the game that you play. When you open Nintendo Switch Online, you can select the game that you're playing. Then, you'll have the option to split the chat into teams or talk to everyone in the room.
Also, the app features an Online Lounge option that lets you invite people you know from social media sites, such as Twitter or Facebook. You can chat with them using Nintendo Switch Online regardless of the game that you play.
Benefits Beyond Voice Chat
One of the coolest benefits of Nintendo Switch Online is the other game-specific services that you gain. Most of them are limited to just Nintendo games, but they extend the benefits of the app.
When using Nintendo Switch Online with Super Smash Bros. Ultimate, you can view and post images and videos. You can view notifications for upcoming events and queue up stages to install once you turn on the game as well.
There are even game-specific services for Splatoon 2, such as viewing details from Salmon Run and other online battles. In addition, you can check the schedules for the stages and your online rankings.
These added benefits are handy, but it would be nice to see more games take advantage of the app beyond voice chat. As the Switch continues to get more popular, perhaps more developers will fully utilize it.
Chat Online Today
If you're a Nintendo Switch owner and like playing games online, you might as well install Nintendo Switch Online. It's completely free to download and doesn't take up much room on your phone. While it's not useful if you don't buy Nintendo's monthly online service, it's a must-have if you do.