Are you ready for the 21st century's best all-in-one prescription savings tool? There is so much to cover in this app, and you will be informed of it all. The One Rx Saver mobile app is what is best for the people who need their prescriptions, and can't afford to spend $300 on medication that they have to have. So let's go over some of the key features, and hopefully express why you should get the app. Let's get started.
OneRx Drug Savings & Coupons
Price: Free
Category: Health & Fitness, Medical
Version: Varies by device
Developer: Onerx.com

Uninstall the app:
1. Go to Settings menu
2. Choose Apps or Application manager
3. Touch the app you want to remove
4. Press Uninstall.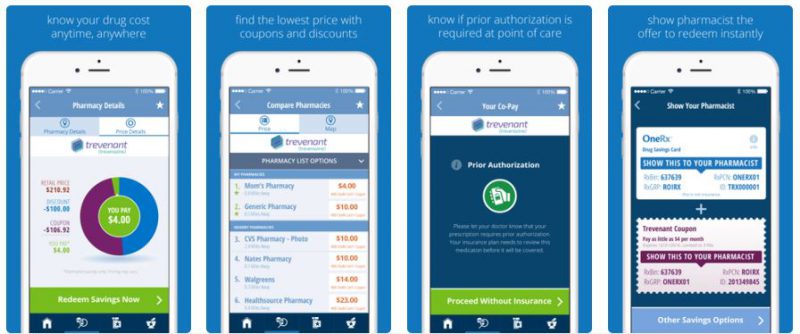 There are many features that this app has, and we'll go over them completely. So let's start it off with the first one, which is the fact that you can use One Rx for more than just kids, teens and adults, it can also be used for pets, and you can find discounts or coupons for just about every prescription. Another great thing about the app is that it's the only prescription savings app that allows you to enter in all of your insurance information. On top of that, when you enter your insurance information, you can see your copay, and see how much you'd have to pay for each prescription. The app allows you to be able to save up to and mainly with coupons and discounts 90% off of a vast amount of prescriptions.
Other features include the fact that you can get coupons and discounts for your prescriptions even while having the copay in order to increase the amount of your savings. This enables you to be able to use your insurance to get a smaller copay, and you will also be able to pair it to discounts and coupons so that you can save nearly 90% every time. There are also many benefits to using the app as well. One of the best benefits, as well as a prominent feature, is finding hidden coupons when you connect your insurance to the app. Not only could you save 90% off of your prescriptions, but with some of the hidden coupons and discounts that you can get when paired with your insurance, you could end up paying nothing with the app. This is one of the better features of the app itself. This feature should clinch it for the download. Also, when you have your insurance card added to the app, it can tell you not only what your copay will be, but also what your insurance won't cover, and they will give you discounts and coupons to help you pay for some of the prescriptions, up to 90% off.
Other great features include the fact that the app and contents therein are completely free, and you can set up an account for you, your friends, your mom, dad, brother, sister, cat, dog, goldfish, anyone, and you can save. Paired with that is that you don't have to even create an account. You can still use the coupons, discounts, and add your insurance still without an account, and you can use the coupons and discounts at the pharmacy. With a ton of benefits from all of the features, there's the biggest one of all. It's the fact that with a free app, with or without insurance, you can save up to 90% off of a number of prescriptions.
You should get the app because it's life-changing. Imagine if you got sick, and your insurance didn't cover the $300 cost of the prescription that you need to get better, and you had to pay that out of pocket. That's where One Rx comes in, and it allows you to be able to pair your insurance with your discounts and coupons, and even if your insurance doesn't cover it, you can still find some coupons and discounts that will be able to cover up to 90% off. So in this example, if your insurance doesn't cover it, and you have to pay $300 out of pocket, you can end up saving 90% or $270 off, paying only $30 for the prescription instead of $300. That's just one of the many reasons that you should get the app and put it on your phone today. That way, you can save when you need to. Get the app today