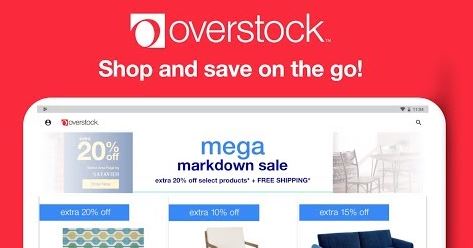 Before the beginning of this year, COVID-19 was not in anyone's vocabulary. But, over the past few months in particular, it seems to be on everyone's lips. Before the crisis really took hold, people were buying houses and making huge plans to move. Some did, while others are just looking into new apartments and living spaces for the next year. While people have been hit financially, if you just made (or are getting ready to make) a move, no matter what your situation, chances are you need new furniture that is durable and inexpensive. Look no further than the Overstock app. It makes it a breeze to find what you want in your price range. To learn more about it, plus why you should install it ASAP, read on.
Overstock – Deals on Furniture, Decor, Rugs & More
Price: Free
Category: House & Home, Popular Now, Shopping
Version: Varies by device
Developer: Overstock.com

Uninstall the app:
1. Go to Settings menu
2. Choose Apps or Application manager
3. Touch the app you want to remove
4. Press Uninstall.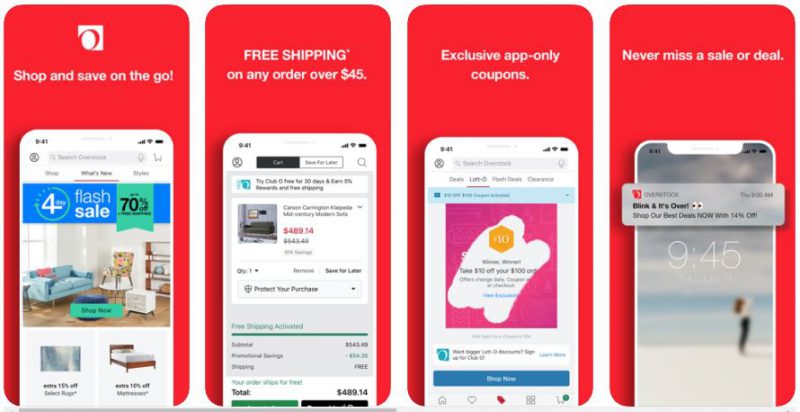 All about Overstock

Overstock gives you the chance to shop for mind-blowing deals on furniture, décor, rugs and home goods for your living spaces via mobile. Find trendy and stylish goods that meet your lifestyle.



The App's Benefits

The app's pluses are numerous. Check some of them out!

Score Deals: Get new deals every day, plus app–exclusive savings to pay cheaper prices on items.

Get Notified: Every time you place an order, get updated. Additionally, get notified about updates that you will love!


Secure Checkout: Check out with ease and peace of mind when you use Apple Pay or PayPal.

See how Things will look in your Home: Thanks to augmented reality (AR) see how items will look used 3D models.

No Cost to Download: The app may be free, but you cannot put a price on its usefulness.

Recommendations Just for you: Get suggestions of things you may love. Who knows? You might be inspired to pick up something you would not have thought of otherwise.


Get Rewards: Every time you shop with a Club O account, get 5% back in rewards. Nice!

Save Items you Like: Save items and organize them into lists to make your shopping experience your own.


Easy Log In: Use Touch ID to log in within seconds.

Highly Rated: Users worldwide give the Overstock app high marks for ease, simplicity and convenience when shopping.

Find what you want: A large selection of furniture, from sofas to mattresses and rugs, plus jewelry and clothing, is waiting for you. Not only will you find deals on the hottest items, but a clearance section is offered as well.



Free Shipping: Every time you spend $45 or more, shipping is on Overstock.

Our Review of the Overstock Mobile App

If you want or need furniture, look at the Overstock app before going to a big box store or a pricey specialty retailer. Chances are you can find what you need easily and cheaply, so you can shop sans-stress. No need to go all over town looking for the perfect chair or couch. Whether you love being trendy, or a classic approach is more your style, you can find something here. Plus, it cannot hurt to save a few dollars. So, download it and get decorating!