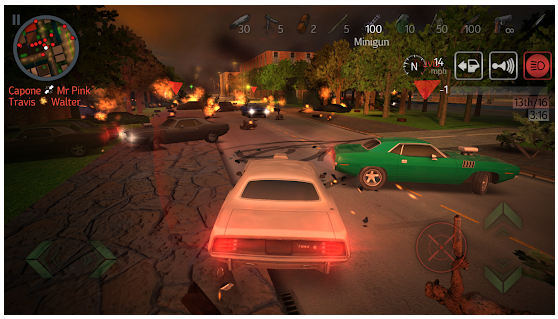 Payback 2: The Battle Sandbox is a dream come true for fans of video game combat. The app allows you to create and customise unique battle scenarios that can be played with live opponents. The 3D environments look great on mobile devices and help accentuate the explosive action throughout gameplay. Fans of action games should definitely be paying attention to this quickly expanding franchise.
Payback 2 – The Battle Sandbox
Price: Free
Category: Arcade
Version: Varies by device
Developer: Apex Designs Entertainment Ltd

Uninstall the app:
1. Go to Settings menu
2. Choose Apps or Application manager
3. Touch the app you want to remove
4. Press Uninstall.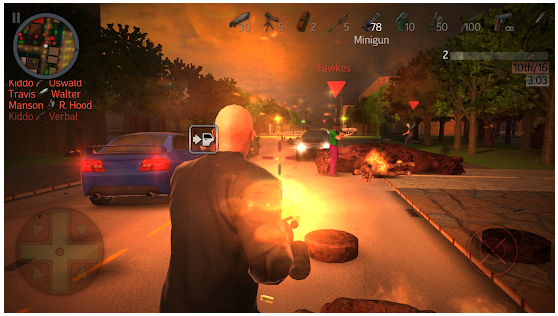 Features
After the install is complete, you will be greeted with a basic tutorial that teaches you the controls and how to choose gametypes. You can then choose between a singleplayer campaign or online multiplayer. The campaign features 50 different scenarios that each change up the core conflict. The sheer amount of variety in these levels makes it entertaining from start to finish.
In addition to the scripted campaign missions, you can create your own custom game types or join an existing lobby online. The only limit to this mode is your imagination as nearly all aspects of the game experience can be modified to some degree.
Benefits
Progression is one of the most important factors in determining a game's longevity. Payback 2 delivers an engrossing progression system that always has something more for dedicated players to unlock. There are daily and weekly challenges that keep fresh content flowing regularly. If you love to watch your inventory grow over time, then you'll appreciate all of the bonuses you can acquire.
Pros
Payback 2 has stunning HD graphics that can stand side by side with mobile game juggernauts like Call of Duty mobile. The experience is very akin to playing a title on a dedicated handheld device. The frame rate is rocksteady even when the map is filled to the brim with players. It is truly impressive how much phone games have evolved in terms of scope and production value.
The campaign is quite robust and filled with an interesting story. Players who tend to avoid multiplayer can still have fun for plenty of hours before the solo content runs dry. It was a great choice to include options that cater to all types of playstyles. This has allows Payback 2 to garner a huge online community. The volume of traffic the game receives daily ensures you can comfortably find a match at any hour.
Cons
As great as Payback 2 is, there are a few things the developer can do to make the game a real winner. The first thing that should be addressed is the inclusion of a true open world. As it stands now, each level is broken up by loading screens. Being able to seamlessly travel from one city to another would take the game to new heights.
The other issue is how expensive some of the shop items can be. Players are tempted by cosmetic bundles that can enter the $80 range. While the game is free to play, it tries a bit too hard to extract money from their playerbase.
Conclusion
If you love games like Grand Theft Auto, then you'll find a lot to enjoy about Payback 2 The Battle Sandbox. It features tons of variety in vehicles, game types, and environments. The production value is through the roof and gameplay is smooth as butter even during the most intense scenes. Considering that the app is free to play, it is well worth the time and storage space to try it at least once. You just might become one of the game's numerous hardcore fans.