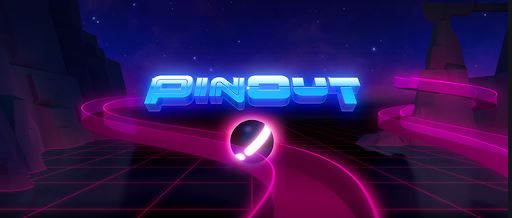 From the brilliant minds of Mediocre, comes the best pinball game since you've played in the arcade. The game is called "PinOut," it's a mobile app game that allows you to play pinball in all of its glory on your phone. There is so much to say about this game. Let's start with some basics, what are the features, what do the game magazines say, and why should you get it?
PinOut
Price: Free
Category: Arcade
Version: Varies by device
Developer: Mediocre

Uninstall the app:
1. Go to Settings menu
2. Choose Apps or Application manager
3. Touch the app you want to remove
4. Press Uninstall.
There are a plethora of features in this app—one of them being the color schemes. There are so many colors that it looks like Tron created the game with all the neon lights and different colors. There is also level development, and you can progress through the levels and unlock new ones. They change on every level and are beautiful at each one. You can always keep track of your level because the level you are on is numbered, and placed in the center of the level you're on. The control mechanics are epic. They are on point and are just as touchy as standard arcade pinball games, which allows for better control over the game as a whole. The action in the game is non-stop. It can be considered pulse-pounding excitement for all ages. There is a myriad of ways to play for hours, and your enthusiasm will never change. Many say that other than the standard arcade games, this is the best pinball game ever invented. It is state of the art in the visual department, and it brings a new level of excitement to an old game. The final feature is by far the best. There are no ads in the game. You can play the game entirely through, and you will be able to experience the full game without being hindered by ads. There is a premium in-app purchase, but you don't have to buy it, because there are no ads in the game.
What do the Experts in Gaming Say About the PinOut App?
They say to start that this is one of the best games that has ever been made. All should play it and enjoy it. Okay, the first review is by Wired, and they say, "PinOut is a super-smart, beautifully designed pinball game." Another review from EuroGamer says, "Stop everything and play PinOut." Another rave review comes from PocketGamer, a magazine company, and a top game reviewer, who says that "It's not pinball in the traditional sense – it's something so much better." The last great review comes from a magazine, and it's Stuff Magazine. They say that "This is a hugely compelling mobile ball-smacker that deserves to be played by many, many people." They all agree, and so do we that this game is atop the list of must-play games. There is so much to do in this game, and if you like traditional pinball, this game is so much better. With hours of entertainment, the experts are in, are you?
Why Should You Download the PinOut App?
With a plethora of reasons why you should install the game, it's a wonder you haven't already. With hours of entertainment that's better than traditional pinball, and experts suggesting the app to everyone, there's no reason not to play. Also, there are no ads, so you can play for hours unhindered by clicked out of ads, or waisting 30 seconds every few minutes. There is so much positivity, the game is free, it has rave reviews, killer features, and more, so what are you waiting for? Get the free app today!