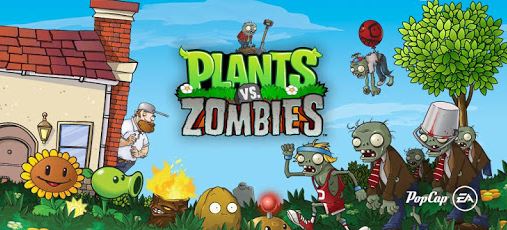 Pop Cap Games released one of the best mobile games of all time back in 2009. Plants vs. Zombies remains one of the best mobile tower defense style games you can play to this day. Plants vs. Zombies is a clever take on the tower defense genre, with cute plants defending a garden against the undead. Players command an army of more than 49 different plant soldiers, from peashooters to cherry bombs.
The game consists of a garden of plants divided into five lanes to create multiple challenges to defend. The primary Adventure mode contains 50 levels with a light story and a slow introduction of all unit types. Levels feature both day and night cycles, which affects how well plants regenerate energy. There are over 25 types of zombies to defend against, each with a different attack. Pole-vaulting zombies may skip lanes easily. Bomb zombies may deal extra damage if they reach the end of the lane.
Plants vs. Zombies FREE
Price: Free
Category: Puzzle
Version: Varies by device
Developer: ELECTRONIC ARTS

Uninstall the app:
1. Go to Settings menu
2. Choose Apps or Application manager
3. Touch the app you want to remove
4. Press Uninstall.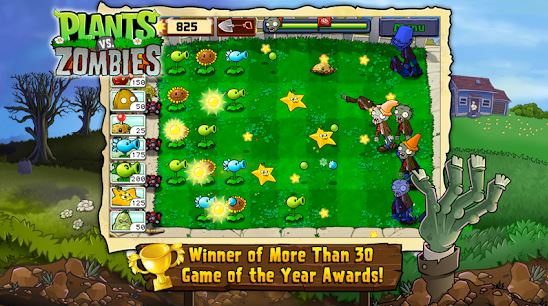 Once players conquer Adventure mode, they can access other mini-games, puzzles, and a brand new survival mode. Survival mode is where most players will end up since it offers endless replayability. No survival game plays the same as another since the game's AI will consistently mix up the zombies it sends.
An in-game Almanac shows all collectible plants, a glossary of zombies, and facts about both. Plants vs. Zombies also features 46 achievements to earn while playing. Some of the game's achievements require surviving as long as 30 minutes on a single survival map. They're tough but fair and make playing the game feel rewarding when you get that little pop-up.
Adventure mode serves as an excellent tutorial for introducing new concepts as players unlock each of the 49 plants.
The free version of the game is supported by advertising. In-app purchases are available to remove all ads and buy special coins from the coin shop.
These coins are used to purchase powerful boosts to assist you during gameplay. You can even buy 'continues' to resume a failed Adventure Mode level at a checkpoint, rather than starting over. Coin pack prices range from just $0.99 up to $99.99, depending on how many coins you want to purchase.
Plants vs. Zombies Features
* 50 levels to beat in Adventure Mode
* Lots of weather effects including day, night, fog, water, and more
* Fight an endless Zombie swarm in Survival mode
* 49 plant soldiers to collect and augment your strategy
* 26 Zombie types to fight, including bucketheads, snorkelers, and pole-vaulters
* 46 achievements to earn
* In-game Almanac catalogs all plants and zombies
Plants vs. Zombies Pros & Cons
Pros:
* Lots of levels to beat for tower defense fans
* Unlimited strategy possibilities in survival mode
* Amazing soundtrack and cute graphics
* Lots of achievements to earn while playing
* Great way to pass the time while commuting
Cons:
* Lots of ads between levels
* Coin shop sells powerful boost items
Should I download and install Plants vs. Zombies?
If you enjoy tower defense games, then Plants vs. Zombies is the mobile app for you. It offers plenty of levels of varying difficulty with easy to pick up gameplay. Later levels will require careful and strategic use of resources to beat, so be ready for a challenge.
The real gem of the game is Survival mode, where you can pit your planning skills against an endless wave of zombies.
Adventure Mode is excellent for teaching the game's mechanics, but the training wheels are off in Survival mode. Defend the garden as long as you can with limited resources – every game is different