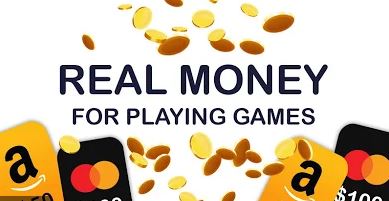 You have probably imagined a world where you can download and install an app from the mobile app store and start playing games to earn money and rewards. This imaginary scenario has become reality with the creation of the PlaySpot digital app. We are going to talk about how you can earn real money and prizes for playing games on your smartphone by using the innovative PlaySpot mobile app.
PlaySpot – Make Money Playing Games
Price: Free
Category: None
Version: Varies by device
Developer: PlaySpot.io

Uninstall the app:
1. Go to Settings menu
2. Choose Apps or Application manager
3. Touch the app you want to remove
4. Press Uninstall.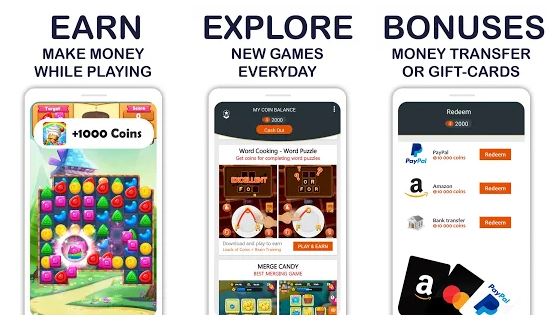 After you download and install PlaySpot on your mobile device, you are probably wondering what the process is to start earning rewards. The really nice thing about this app is that the entire process is extremely simple. You will start by opening the app and PlaySpot will start recommending games that you can play. These games can be obtained from within the app and then you can start playing them to earn points.
Your goal will be to continue acquiring as many points as possible to achieve the maximum amount of points so that you can redeem large cash prizes and vouchers. It does take a while to accumulatepoints but it really doesn't seem that long if you play games that you enjoy within the app.
There are a couple of other methods that you can use to earn points as well. The app allows for users to watch videos to accumulate points. You can also take advantage of in-app surveys to earn even more cash. All of these simple earning methods could point you in the right direction to earn a large amount of cash in a short time.
What Payment Methods are Available within the PlaySpot App?
We are now going to shift our focus towards the individual payment methods that are available to users once they have earned enough points to claim a reward. There are currently four popular payment methods available that can be used within the PlaySpot mobile app.
PayPal Cash Out
PayPal is probably the most popular payment method that can be used with PlaySpot. This is one of the most convenient ways to turn your points into cash in a very short period of time. The PayPal cash out simply requires you to put in your payment details and you will be sent your cash after the withdrawal goes through.
Once you have received your money in your personal PayPal account, you have a couple of different options. You have the option to send the cash directly into a connected bank account through PayPal's transferring system. You can also directly spend the cash with PayPal by using it as a payment method on any supported online retailer like eBay.
Amazon Gift Vouchers
AmazonGiftVouchers are another extremely popular payment method that can be used with PlaySpot. A lot of people like to spend their rewards on websites like Amazon. You can request your payout through a gift voucher and you will be able to redeem your voucher on your Amazon account as soon as you receive it.
Google Play Gift Cards
GooglePlayGiftCards are a little bit less popular but they can still be used to redeem your points. They are sent out in a similar way to the Amazon Gift Vouchers. You can simply redeem your points and you will eventually receive the GooglePlay voucher that can be applied to your account. This is a convenient way to redeem your rewards and it shouldn't require too much of a hassle.
Bank Transfers
Users can also opt to receive their payout through a BankTransfer. This process can take up to 14 business days and it will require all of your bank information details like the routing number and account number. Other payment methods are also being considered to be added to the list but as of now these are the only ways to receive your rewards.
Pros and Cons
You should strongly consider to pros and cons of this app before deciding if you want to try it out. There are certainly a lot of positives to consider and you could easily start earning rewards. Some people might want to learn a little bit about these important details before committing to this app.
Pros

Multiple Payment Methods to Cash Out Rewards

Earn Money Playing Games and Watching Videos

There are Survey Opportunities to Earn Rewards

Extremely Simple and Easy to Get Started

Cons

Slow Prize Redemption Process

Large Number of Advertisements

Minimum Payment Threshold

Final Conclusion
There are a lot of important factors to consider before downloading and trying the PlaySpot digital app. The potential to earn rewards is an exciting opportunity for users that want to play games and watch videos. This isn't really the best way to earn a side-income but it will allow you to earn some fun rewards if you are bored.
We highly recommend that you try out PlaySpot and see if you can get to the minimum payment threshold to get your very first prize redemption. This app has an exceptional reputation because thousands of existing users continue to earn rewards and redeem prizes on a daily basis. This is your opportunity to join PlaySpot and become one of the top-earning users and start redeeming exciting rewards.