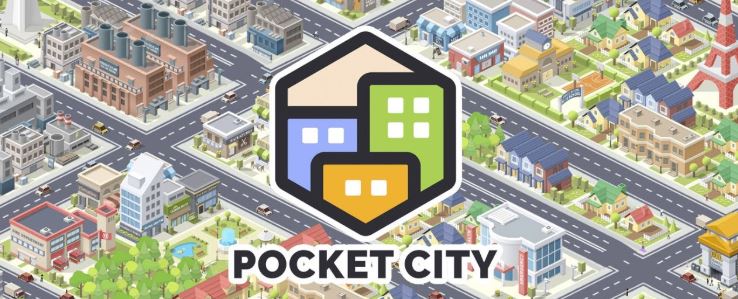 The Pocket City mobile app for Android or iOS is a compact city building simulation in which you will quickly become totally immersed. The construction and management challenges it presents ring true to real life and are seemingly endless. It simulates not only detailed building tasks pertaining to a metropolis but also human and natural obstacles in the form of crime, disasters and the numerous services and regulations required of a realistic, modern city.
Once you download and start up this richly detailed game, you become both the mayor and pioneer of a burgeoning metropolis that is yet a twinkle in your eye. You can expect to be responsible for not only creating residential and commercial buildings, but also finding ways to generate jobs, stoke a thriving economy and collect taxes to keep it all in black. Your citizens will also come up with their own requests to keep you busy and help you earn XP to move to new levels.
Pocket City
Price: $2.99
Category: Simulation
Version: Varies by device
Developer: Codebrew Games

Uninstall the app:
1. Go to Settings menu
2. Choose Apps or Application manager
3. Touch the app you want to remove
4. Press Uninstall.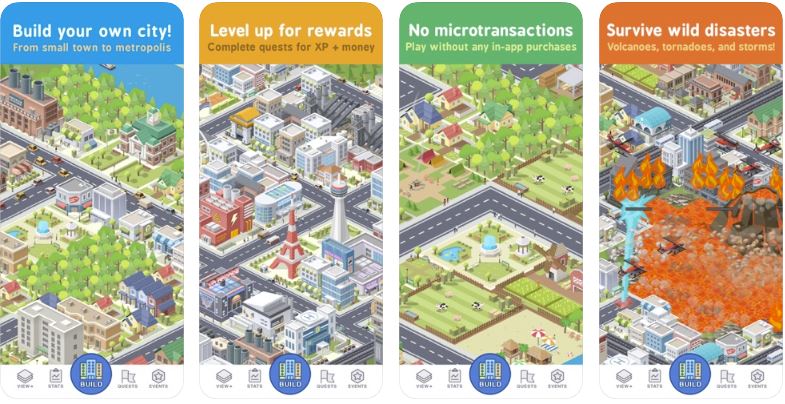 Game Play Features
You build houses, apartment buildings, shops, restaurants, parks, and all the accompanying infrastructure. You also need pseudo-magical objects, such as pyramids, to mitigate the effects of the occasional natural disaster passing through. Fortunately, there is a lot to make your job easier:

Sandbox mode lets you try out random maps and let loose your creative spirit as everything comes without cost and without wait times. It is the ideal space to explore how the game basics work.

In Normal mode, you start from scratch by gradually building zones and paying attention to revenue growth and the citizen living experience. You must practice good money management and also service requests from the city folk.

Build activities are arranged in categories such as Resources, Services, Road and Zones.

Categories include sub-categories such as parks, theaters or art galleries in the Leisure category.

Play can be accomplished in either Landscape or Portrait orientation.

Resolution is in-game adjustable. As your city grows this is important as you will be zooming in and out more often.

Additional activities come in the form of Quests by guests, which keep you moving forward and for which you receive XP rewards or money.

Your activities can trigger fun events like block parties or horrific, destructive disasters such as tornadoes.

Live animations automatically simulate the sounds and activities of the town's citizens.

Pocket City is also playable offline.

One minor letdown is that the game levels are somewhat limited in terms of the themes they present. Current themes appear aimed mainly at "conventional" cityscapes with the restricted choice of trees, shrubbery and lawns offered. For instance, you cannot find cacti or rock gardens to decorate with, so you are not going to be able to build a realistic gleaming tower city in the middle of a desert.

Start Building Your Municipal Utopia Today
On both iOS and Android, this mobile app only requires a bit more than 20 MB to install. You need Android 4.4 or higher or iOS 9.0 and up. Both platforms' paid versions eliminate ads, but they cost $2.99 in the U.S.
However, there is a free version on Google Play Store too, which does have ads, but lets you install and try out game features with no commitment.

Reviews are mostly glowing and overall the ratings are 4.5 and up.
Beware Sim Game Addicts!
Those of us living in big cities have lists of the features we love and hate about our municipalities, but at least Pocket City gives us a creative release for those things we want to change about our city experiences.

In any case, a quick download and a few sessions with this popular game will clearly reveal the challenges, obstacles and rewards your own city managers have to face. This is one game that is very difficult to put down