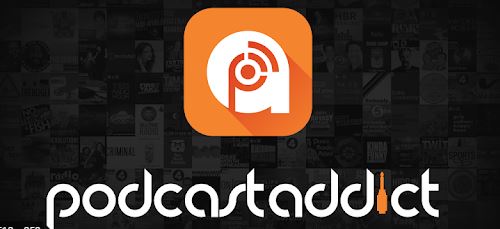 Every day comes with more to-dos: Drive to the grocery store early to shop while it is not too busy, vacuum the rugs, work out at home, take a socially distant road trip to visit a family member and drop off supplies, do dishes and cook meals. Those are just some general ones, not counting the spur-of-the-moment ones: maybe you need to go to a site to get tested for COVID-19, or you need to go for a walk to pick up a meal or drop off a package. While you may consider a few of these to be fun, most are pretty boring but necessary. If you cannot stand the idea of doing more tasks, the Podcast Addict App may be helpful. Get all of the details below.
Podcast Addict
Price: Free
Category: News & Magazines, Popular Now
Version: Varies by device
Developer: Xavier Guillemane - Podcast & Radio Addict

Uninstall the app:
1. Go to Settings menu
2. Choose Apps or Application manager
3. Touch the app you want to remove
4. Press Uninstall.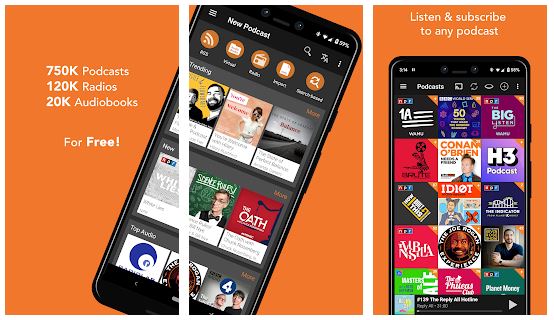 An Overview of Podcast Addict

Podcast Addict is a top mobile app for podcasts. Manage channels and RSS feeds for Podcast, Audiobook, Radio, Live stream, YouTube and SoundCloud channels all in one place.

The App's Benefits

Check out these perks!

Free: The app is completely free to use. What a score! Cheaper than a TV streaming service.

Subscription and Discovery Feature: Search by name or keyword, browse podcasts by category and find ones that are similar to the one that you are listening to.

Get Custom Recommendations: Like what you are listening to? Need something new? Whatever the case, get recommendations!

Audio Effects: Change playback speed, volume, skip silence and mono playback, which works while streaming or playing files you have downloaded.

Playback Speed: Change it for podcasts with video.

Advanced Playback Features: Put podcasts in shuffle or loop mode. There is even a sleep timer.

Support: Something not working? Get support!

Automatic: Updates, downloads, playlists and deletions can be made automatic. You can even download podcasts while you sleep! Each podcast has its own settings.

Cloud Backup: Every podcast automatically backs up in the cloud. If you accidentally delete one, back it up.

SD Card Storage: Access more.

Read Reviews: See what is worth listening to versus skipping.

Reorder Subscriptions: Drag and drop what is most meaningful to you.

Make Bookmarks and Notes: Make notes as they arise, and bookmark favorites for easy access.

Advanced Filtering: Only show the episodes you like, or those with a description so you can get to what you want faster.

Worldwide Networks: Listen to networks in Chinese, English, French, German and Italian. Listen in your native language or brush up on your skills!

Our Review of Podcast Addict

Podcast Addict makes it easier than ever to listen to what you want. Filter out what you do not. Podcasts are fun, educational and are great to download when you are doing a lot of chores, exercising or just hanging out. Listen in and get some knowledge, or some laughs! Tune in and do not miss an episode! There is something for everyone with Podcast Addict, and we think it is worth an install. Install it today to listen in! It makes chores (and everyday life) much more fun.