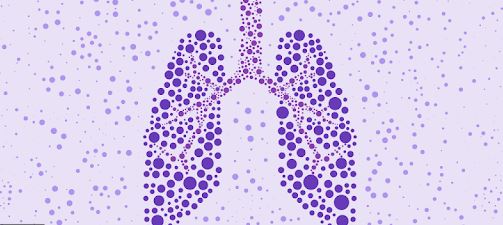 Prana Breath: Calm & Meditate is a health and fitness app dedicated to increasing your mindfulness. The mobile app features breathing exercises and meditation techniques to help you focus on, well, you. With Prana Breath, users learn skills backed by modern science and ancient traditions. You don't need any experience to get started with this calming app.
Prana Breath: Calm & Meditate
Price: Free
Category: Health & Fitness
Version: Varies by device
Developer: Oleksandr Albul

Uninstall the app:
1. Go to Settings menu
2. Choose Apps or Application manager
3. Touch the app you want to remove
4. Press Uninstall.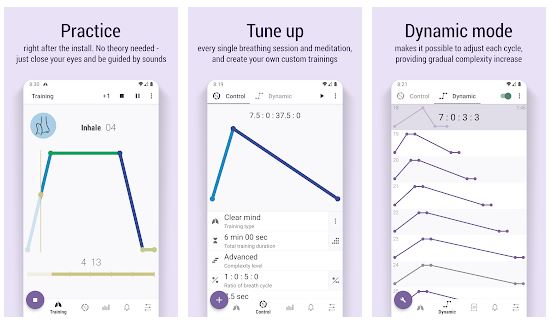 When you first install and download the app, you will be prompted to start breathing training. The first exercise, titled "Clear Mind," trains you to control your breathing. For seven minutes, there will be a picture that shows how long you need to inhale and exhale. This is done in cycles with every inhale taking 3 seconds and every exhale taking 9 seconds. Even with the timer, you can complete the exercise without looking at your phone because your change in breathing is prompted by a change in the background music. Although "Clear Mind" is the first exercise listed, you can choose from eight different ones. They include: relax, calming, power, harmony, anti-stress, anti-appetite, and cigarette replace. You can even create a combination of breathing patterns customized for you.
In addition to the exercises and techniques in the app, Prana Breath contains a log for all of the activities you complete in the app. At the bottom of the app, there is a control tab and an experience tab. The control tab will tell you what type of training you completed, how long it was, the difficulty level, and your "ratio of breath cycle". When you press the experience tab, you can see how much time you've spent with each training cycle and a log of how many activities you've completed. You can also check your progress in the app and what "health level" you've achieved.
Benefits and Highlights
With a 4.7 star rating on the Google Play store, many agree that the app has more benefits than drawbacks. I am inclined to agree. The app has multiple types of breathing exercises varying in length. Depending on your schedule, you can choose between two or ten-minute exercises. Since the app is on your phone, you can easily do the breathing exercises during your lunch break at work or alone in your car following the audio prompts. The app makes it easy to fit the breathing exercises in your schedule.
Prana Breath is versatile and functional. Under the experience tab, the built-in log tracks how much time you've spent on each type of exercise. It also shows your progress over days, weeks, or months. You can also view your progress by breaths per minute, training time, or amount of cycles. When you switch to the health log, you can view your progress in terms of your health level, Shtange test, Genchi test, Buteyko test, heart rate, and blood circulation. Prana Breath gives users multiple options to view their progress and improvements.
My Take on the App
Just as many reviews claim on the Google Play store, this app can be simple and easy to use. Although at first, I did have some trouble navigating the menus. The app contains so much content that I had a hard time figuring out how to choose exercises and view progress logs. Once I saw the letters listed on the side to choose between types of exercises, I was able to navigate through the app easily enough. The app takes a little bit of getting used to, but the payoff is worth it. Being able to track your progress and choose different exercises is one of the biggest perks of the app, and the menus only reflect that.
Ultimately, I enjoyed using the Prana Breath: Calm & Meditate app. The application has multiple features that make it enjoyable and flexible to your schedule. No matter where you are, you can use it during any time of the day. The exercises are easy to follow and tracked in the app's log. By visiting the app daily and completing exercises, your mindfulness skills will increase. Even if they don't, I know that I can hold my breath for longer than I could before. That should count for something, right? Install the app today for an advertisement-free experience you won't forget.