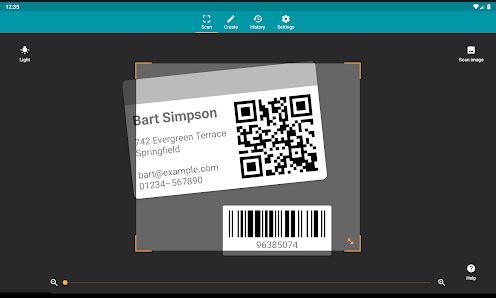 Technological inventions come in droves. First, it was things like electricity, cars and light bulbs. Then the printing press, the refrigerator and everything in between came to be. But, one thing that has really taken off is the telephone. Phones with cords are decidedly vintage feeling, as are landline cordless phones, flip phones and basic phones. In 2020, smartphones reign supreme. You can make voice or video calls, text, take pictures, listen to music, search the internet, keep track your steps and more. The options are endless, and what is trendy or not when it comes to smartphone use (remember when Angry Birds and bulky phones were still "in"?) can change in an instant, not unlike other advances in technology. Some aspects of smartphone use are intuitive, while others, like scanning QR codes, are not. That is where the QR & Barcode Reader app comes in handy. Want the scoop? We will fill you in.
QR & Barcode Reader
Price: Free
Category: Popular Now, Productivity
Version: Varies by device
Developer: TeaCapps

Uninstall the app:
1. Go to Settings menu
2. Choose Apps or Application manager
3. Touch the app you want to remove
4. Press Uninstall.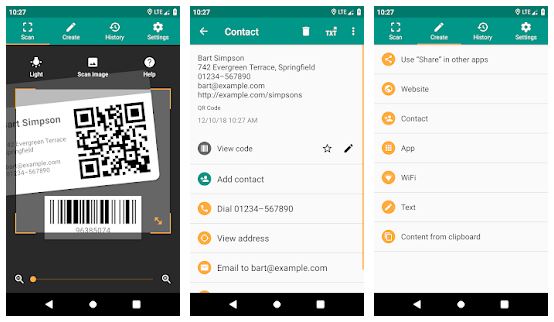 Users who choose to install the QR & Barcode Reader app will be able to easily scan both. No more blurry images or things to figure out!

Its Benefits

Why install the app? There are many plusses. For starters:

Modern and Useful: The scanner is modern and has everything users need.

Get Information: Scan any barcode or QR code, and get more information for free, from sites like Amazon and Google.

Common Formats: Scan common barcode formats, including Data Matrix, Aztec and Code 39.

Take Action: Open web links, add events, find product listings, connect to internet hotspots and more.

Secure and Fast: Chrome Custom Tabs keep sketchy links at bay and pages load faster.

No Need for Permission: Scan an image without saving it or share contact information as a QR code. Choices!

Scan Images: Detect codes from pictures or take photos with your phone and then scan the codes.

Zoom in and a Light: Read in dark light, thanks to the flashlight feature, and magnify small text.

Share Data: Share your findings by scanning them with devices or by making a QR code.

Custom Search: Search barcodes based on what you use and buy the most.

Export: Export scans as a CSV file, or upload them to cloud storage or spreadsheets. Save what you have found.

Best of the Best: QR & Barcode Reader is one of the best apps of its kind available right now.



Our Review of the QR & Barcode Reader Mobile App

The QR & Barcode Reader app makes it easier to look up information when you want it. Want to see how your cereal is made? Perhaps you want to finally enter that contest. Or watch that movie sneak-peek. Scan things with ease, share them with others and look up what you need in fewer steps. The app is useful for many different purposes, and, if you find yourself wanting to scan these, it may come in handy. For this audience, we recommend the download. It shows how technology is making things a little easier, one step at a time.