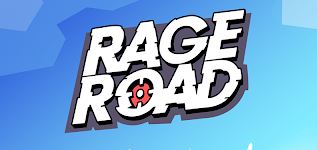 Action games are some of the most popular games in 2020. These apps get you fired up and excited over the chance to beat your opponents once and for all. Let's take a look at Rage Road, one of the most promising apps on the market today.
Rage Road is an action game. It's a first person driving game that doubles as a shooter. Drive around on the top of a truck, shooting at anything evil that passes by. This app is single player, although there are plans to expand it to multiplayer modes. It was published by SayGames earlier this year.
Rage Road
Price: Free
Category: Action
Version: Varies by device
Developer: SayGames

Uninstall the app:
1. Go to Settings menu
2. Choose Apps or Application manager
3. Touch the app you want to remove
4. Press Uninstall.
The app is packed from action from start to finish. First, you can customize you character and what type of ammo to use. Then, hop on top of a van or truck and shoot other vehicles to maintain control of the road. You need to have good aim to hit your shots. You can control your accuracy with the touch of a button and flip your phone from side to side to move the camera around. Enemies come from all direction, so you need to be on your feet at all times. The app does not require an internet connection to play. However, users with internet have access to in-game purchases that can elevate their gameplay to the next level. There is always something new to unlock and show off.
Benefits of the app
This app provides an incredible amount of entertainment. Once you download the app, you're able to create a profile to save all of your stats and achievements. Every time your reopen the app, you can pick up right where you left off. The app is synchronized with the leaderboards of the store, so you can show off your high scores to all of your friends at will. This mobile app has also been praised for streamlined graphics. The aesthetics of the game are a pleasure to look at, and it is relatively simple overall. There's not a ton of info cluttering the screen, which means there's more room to shoot and drive. This simplicity sets Rage Road apart for other driving games.
At the same time, the user has the ability to change their settings to their liking. If you have fast fingers, you might want to increase the touch sensitivity for even wilder trick shots. On the other hand, if you're looking for a more casual approach, slow things down so you don't lose track of the character. Rage Road starts off very easy against the slowest enemies. Your guns are strong, and the enemies can be killed in just a few shots. However, as you progress through more levels, opponents quickly become stronger. You can no longer eviscerate them with just a few bullets; you need a full round of ammo to get rid of the bad guys. Eventually, only the top shooters can handle the onslaught of later levels.
Highlights of the app
One great thing about Rage Road is how no two levels are quite the same. First, the different levels indeed feature different enemies and bosses. Moreover, when you replay the same level, it's still not the exact same experience. The computer controlled characters will fly across the screen at different angles and rates. This means that no two gaming sessions are alike, and the app will capture your attention for hours on end. Couple that with an intricate system of customizing your character, and you have a cohesive mobile app.
The sheer number of choices for customization is amazing. For starters, there are a few default setups that you really can't go wrong with. Nevertheless, if you're looking to top the leaderboards, you'll have to go above and beyond these setups. The best players mix and match certain guns with certain vehicles, allowing them to rain down madness on their enemies. The bottom line is, the app isn't purely a game of action and chaos. There definitely is an aspect of strategy that will interest the wisest gamers. How can I conserve ammo for the whole round? Which enemies are the higher priority to kill? The answers to these questions are not always obvious and require a slightly clever mind to figure out.
Conclusion
Rage Road is looking to become one of the most successful games on the market today. When you install Rage Road, you're opening up a package of action and strategy that will last for months. Test your shooting skills and see how well you can defend yourself against hordes of evil enemies