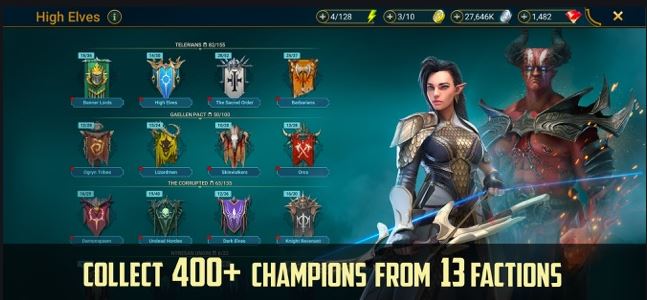 RAID: Shadow Legends is a 3D RPG that is set in a fantasy world with sixteen different factions. These factions all contain unique traits and character classes for an unlimited number of combinations.
Players collect heroes to deck out their raid teams to defeat an ancient evil that has befallen Teleria.
What is RAID: Shadow Legends?
RAID: Shadow Legends is a free-to-play turn-based RPG for iOS and Android. The core gameplay involves collecting heroes and customizing them to create the ultimate raid team. Often known as gacha games, players spend the bulk of their time recruiting new heroes.
Each character can create synergies with others by unlocking mastery traits. Their battle skills can be powered up to tackle PvE and PVP challenges. The game is turn-based and can be played on auto or controlled manually.
RAID: Shadow Legends
Price: Free
Category: Role Playing
Version: Varies by device
Developer: Plarium Global Ltd

Uninstall the app:
1. Go to Settings menu
2. Choose Apps or Application manager
3. Touch the app you want to remove
4. Press Uninstall.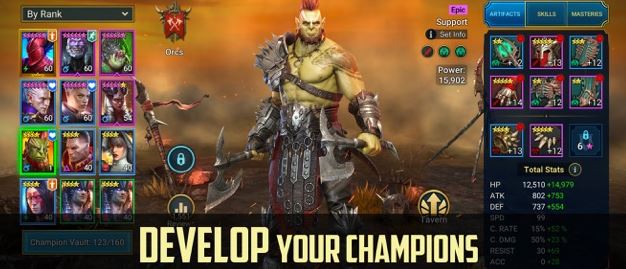 The game's campaign features twelve different locations, all with a fully voiced storyline. There are also several dungeons littered across the realm of Teleria, with plenty of timed-events offering exclusive rewards. Finally, the game features an arena for PVP fights, where you can test your raid team's skills against other players in head-to-head combat.
RAID: Shadow Legends Features
* Turn-based RPG combat
* Massive campaign with a fully-voiced story
* Great 3D graphics feel like a console game
* Over 300 heroes to collect from 16 factions
* PvP Arenas to test your team against other players
* Join a clan and work together to slay huge demons
RAID: Shadow Legends - Monetization
RAID: Shadow Legends is a gacha game, which means you are expected to spend money to progress. Paying for early champions can give players a boost in PVP, too. The game features several premium currencies that can be traded for stat-boosting items or new champions.
You'll have to spend money in-game to remain competitive in this game. The developers regularly run events where you can earn premium currency for free, but not at a rate that allows free players to compete.
RAID: Shadow Legends Pros & Cons
Pros:
* Huge variety of collectible heroes
* Lots of customization options
* Gorgeous 3D graphics
* Timed events are frequent and regular
* Clans allow thousands of members
Cons:
* Strong pay-to-win elements in this game
* Resource collection limits play-time
* Gameplay is repetitive enough for an auto feature
Should I download and install RAID: Shadow Legends?
If you like mobile RPG games involving building a team of heroes, you might like this game. Players spend time building up their raid team from a variety of factions and classes. Some of the more exciting factions in the game include Skinwalkers, Demonspawn, Barbarians, and more.
The game is growing daily and features plenty of timed-events for active players. You should try this game if you like collecting teams and maximizing their stats. Players can join a clan with thousands of other players to work toward several exclusive, powerful rewards.
The Arena PVP in the game is pay-to-win, so be aware of that. If you are comfortable plunking down money to play this mobile app, you'll probably have a lot of fun with it.