Reddit is a mature social news aggregations app that features web site content and discussion forums. It has over 100K active communities. Riddit users, can laugh, think, discuss and dive deep into various topics they care about. Reddit is a powered by the people who use it. With so much going on in the world and the different opinions, they employ moderators to keep the site civil. Conversations, web chats, and discussion posts are often filled with a variety of opinions and allow users to tackle difficult topics in a civilized manner.
Reddit
Price: Free
Category: News & Magazines
Version: Varies by device
Developer: reddit Inc.

Uninstall the app:
1. Go to Settings menu
2. Choose Apps or Application manager
3. Touch the app you want to remove
4. Press Uninstall.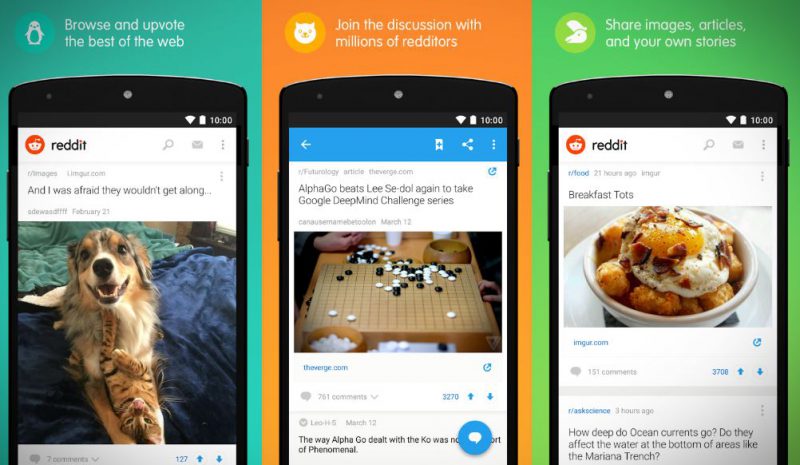 Background
The Reddit app was the brain child of college roommates Steve Huffman and Alexis Ohanian. The University of Virginia roommates released the app in 2005 and advertised it as the "front page of the Internet." In 2006, Conde Nast Publications acquired the site. With the financial stability of the parent company, Reddit was able to grow quickly. Since Conde Nast Publications acquired the site, it has continued to grow and gain more followers every day. With backing from the parent company, the site was able to begin philanthropic efforts that have been helpful across the globe.
How the Reddit App Download Works
You can download the Reddit App from the Google PlayStore or Apple store. Members register for an account and are then allowed to submit content to the site. Content can include links, posts, and images. The content is organized by subject into "subreddits." Popular subreddits include science, news, video games, movies, fitness, books, food, and videos. Once uploaded, other members vote the content up or down. Content that is voted up by members moves up the page in the subreddit. If the content is super popular with users, it can work its way up to the front page of the site.
The same content that is on the website can be viewed through the app. Download Reddit Premium is a fee-based subscription that allows users to upgrade to ad free content. Reddit app users don't have to upgrade to view all content. However, unpaid subscriptions are allowed to view all of the content on the site with ads.
Users can add content to an existing subreddit or request a new category be created. Volunteer moderators also help group content into the appropriate categories.
Fun Facts about Reddit
Reddit is the 6th most used app in the US
10 to 12 million unique viewers per month
Founders created 100s of fake accounts in the early days
Subreddits were created to control porn and spam that was being posted
From 2005 to 2012, Reddit only spent $500 on advertising
The Reddit logo is an alien with pom pom ears
Reddit moderators work tirelessly to control spam
The very first comment on Reddit was actually a complaint
The first commentor on the site still posts on the site regularly