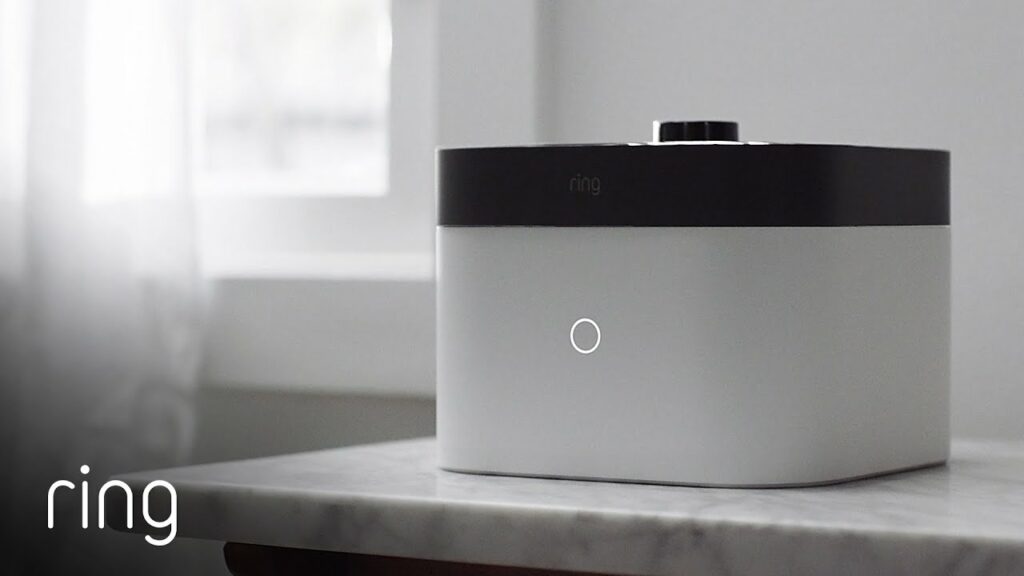 With the world in a state of instability, homeowners and renters have never valued safety more than they do today. Whether it's making sure their Amazon packages are securely on their doorstep or seeing who's ringing their doorbell at 2 a.m., having cameras to see who's out there is a must!
While these individuals are becoming more cautious, one product -- Ring - Always Home -- has stepped up their game and aims to be the one-stop-shop for all things related to home monitorization. If you're considering downloading this application after installing your device, this is what you need to know.
Ring – Always Home
Price: Free
Category: Communication
Version: Varies by device
Developer: Ring.com

Uninstall the app:
1. Go to Settings menu
2. Choose Apps or Application manager
3. Touch the app you want to remove
4. Press Uninstall.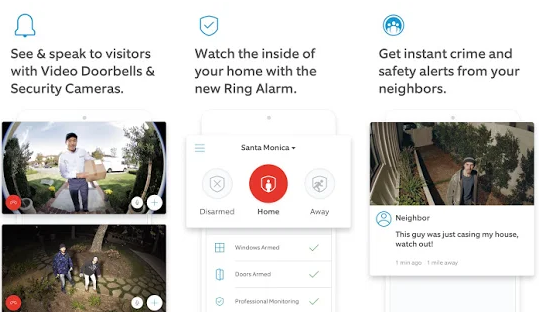 The Pros
Whether we want to admit it or not, the world can be somewhat chaotic from time to time. Last year, researchers began to explore the world of drive-by porch theft among online shoppers. According to their findings, 36% of customers who ordered something from an eCommerce platform reported having their package stolen.
More shockingly, these individuals reported spending over $200 every month from online stores. This means, in a general sense, that multiple packages are left on their doorstep, ready to be taken by a passerby.
With Ring - Always Home, users can monitor their packages and deliveries in real-time via an application download from their platform's respective stores. Once installed, the user has 24/7, 365 access to a live feed of their doorbell's view. When someone rings their doorbell or triggers the motion detection response, the user gets notified on their phone, computer or tablet. If that wasn't enough to convince you, here are some other attributes that come equipped with your application download.
Two-way communciation
High-definition video quality
Motion detection
Crisp and clear audio
Easy-to-use recording features for video data storage
Sense of security when not at home
Intuitive application design
Straightfoward and friendly user interface
Once your doorbell device is installed with the mounting hardware, protecting and keeping an eye on your home becomes easy. From the small moments that you want to capture to catching burglars in their tracks, Ring - Always home does it all. If you value your possesions or the integrity of your property, an install of this software along with the doorbell hardware is an easy choice to make.
The Cons
While there aren't many downsides to protecting your home via video feed, there are a few points in which Ring - Always Home must improve if they want to remain competitive in the market. The first negative point with their mobile software that most people find is how inconsistent the loading times seem to be. As any homeowner knows, catching theft or burglary is a game of seconds, not minutes. If you need this app at a moment's notice, it may not be a reliable way to protect your home.
"I've had my Ring device for about a month now. I love the security; however, I've started to experience flaws within the application. When I first began using the app, it opened quickly and easily. As time moved forward, there seemed to be a delay upon opening the application. It has gotten worse as time goes on!" says one Google reviewer, Lisa Moore.
Users have also reported a lagging sensation when recording specific events that trigger motion detection. By the time the app is up and running, the instance that caused motion detection to alarm a user's phone has left the camera's view. That means, in a general sense, that catching the perpetrator may be challenging in moments of crisis or emergency.
Is Ring - Always Home Right for You?
Although this mobile application may have some downsides, it's truly a remarkable piece of technology. In the future, we predict that the developers will take users' constructive criticisms to mind and update their technology to become fast and efficient.
If you're someone that has had their packages stolen off their porch in the past or you want to maintain safety around your house, Ring - Always Home seems like a solid choice. From the safety features it provides to the ability to record important videos on the fly, you can't go wrong. However, if you need a piece of software that works within milliseconds, you may want to explore other options.