ROBLOX App: Basics
This free adventure game app from ROBLOX Corporation offers users thousands of games in-app. The app is appropriate for users from age 10 and up. It's essentially a world where both adults and kids can socialize, compete against one another and build things. After you download ROBLOX app, it's easy to start right in with tasks like creating scenery, building homes, designing vehicles, and setting traps. Users do so by combining the various components available at the start of the game.
As the game progresses, users have the choice to take part or not take part in all sorts of activities, like visiting other players' land, trading the creations that they've made, or fighting for ownership of those same items. One of the unique factors that has made the ROBLOX app so popular is its huge variety of action and wide use of imagination. In the virtual world of the app, both children and adults can have lots of fun using their minds to come up with activities and make an infinite variety of objects.

ROBLOX
Price: Free
Category: Adventure, Racing
Version: Varies by device
Developer: ROBLOX Corporation

Uninstall the app:
1. Go to Settings menu
2. Choose Apps or Application manager
3. Touch the app you want to remove
4. Press Uninstall.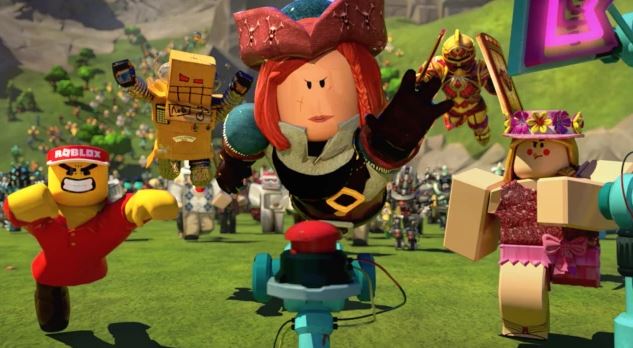 Download ROBLOX App: Details
Some of the key features users will enjoy after they download ROBLOX app include using the gaming platform, a huge area where any number of players can operate. Other options are to customize any of the characters to whatever extent you wish. In a typical month, the community witnesses upwards of 20 million users who are there to check out the virtual universe with its incredible 3-D effects and the ability to do so alone, with strangers or in the company of friends.
Game Choices
It's easy to find something you like in the ROBLOX app. Of the available games, which number in the thousands, users can opt to operate pizza stands, look around at various galaxies, battle against fighter jets, engage in paintball competition, wrestle with pirates, go on obstacle course races, fight zombies, model new fashions on a runway, or just visit with virtual acquaintances in a night club. There's never a lack of things to do in this fun, interesting game.
Parents tend to think this game is generally a good choice for children. It not only enhances the imagination but engages youngsters on a level of entertainment and can assist them with basic, written socialization skills, writing and language skills, and the many intellectual components of creating things from scratch.