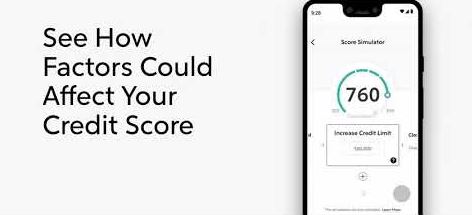 Rocket HQ is one of the best apps on the market for helping you plan your financial future. You have the ability to have total control of your finances, we don't ask for any money, and you reap the rewards. Here's how it works, you get the mobile app, you use the features, you can ask us your concerns, and you get live results. So let's talk about what the main features are, what we do to help you, as well as why you should download and install the app for your mobile device.
Rocket HQ – Free Credit Report
Price: Free
Category: Finance, Popular Now
Version: Varies by device
Developer: Qup LLC

Uninstall the app:
1. Go to Settings menu
2. Choose Apps or Application manager
3. Touch the app you want to remove
4. Press Uninstall.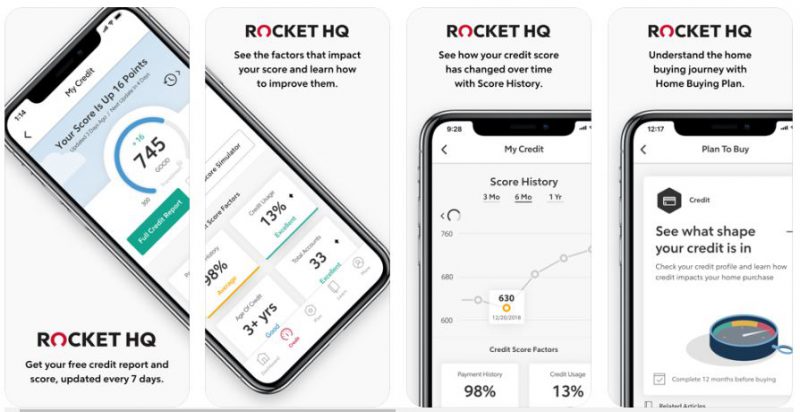 These features are what you will get for free with our app. Just like any app, there are in-app purchases and ads; that's how we make our money. However, let's start with the features that you'll be getting for free. There is a Score Simulator, which allows you to forecast how your score may change. You make choices that will affect it, and you can use the score simulator by doing this like paying down payments and getting a mortgage. You will also get a free TransUnion Credit report and score. This will allow you to see your full credit report and scores every seven days when it's updated weekly. You can also see what changed between your new and previous credit reports, showing what you did right, and what went wrong. It helps you understand and know if you're on track to improve your credit score, or if you need to do work to it in order to achieve your financial goals. You can also check your credit score history as well. You can sign in weekly to see how your credit has changed, and with the credit score history, you can how, over time, your credit score changed. It's to try to help you understand how your spending actions affect your overall financial well-being. You will also get our credit monitoring alerts as well. You will be updated by push notifications and email alerts if your credit report changes. To better understand the journey to the home buying journey, we'll guide you through the process with our home buying plan. You can see how your credit score impacts how much your mortgage will cost, as well as how much you can afford by using the home affordability calculator. You can also check out your desired neighborhood area trends by checking out the home listings. The home affordability calculator is a simple way to mess around with numbers to see how much you can afford and can be used for anyone trying to buy a home. You can gain financial knowledge by reading the blogs, posts, and guides on how to reduce your debt, how to improve your credit, and so much more. Partnering with our sister company rocket homes, we can provide a neighborhood trend report. You can now, in addition to the aforementioned items, view MLS information, including; how many homes are currently for sale, how many homes have been sold in the past month, the median price for homes, and the average yearly appreciation for homes in your desired zip code. They've also made it easy to apply for a rocket mortgage as well, making it more achievable to get your dream home.
What They Help You With
They help you to answer questions like what your credit score it, how you can improve it if you're ready to buy a house, along with other things like;
• If you apply for a rocket mortgage, how will it affect your overall credit score
• How you can improve your overall financial situation, step by step
• What the difference is between a hard inquiry and a soft inquiry on your weekly credit report
• How does paying off debt or paying down debt, buying a home, car, or other impacts your credit score
• What do different credit factors do to affect your overall credit score
They want you to have a clear understanding of what you're getting into, how you can improve it, and what they can do to help you through all of your financial needs.
Why Should You Download the Rocket HQ Mobile App?
There are so many reasons why you should install the app for your mobile device. There are so many reasons, one being that you have access to all of your credit information that you would ever need to know about yourself without it affecting your credit, and more importantly, for free. Then you have the mortgage options so that you can buy homes easier and quicker. You can locate all of the best homes around your area where you're looking to buy. There is so much to learn, do, and discover with this app, and everyone should have this in their life. If you're looking for a better financial future, this app is your pathway to it, so why not give it a try today.