Watching your favorite movies and TV shows has never been easier than today. Streaming services like Netflix, Hulu, Amazon Prime, and more deliver content when you want it and on your schedule. Roku is the interface that brings all of these streaming services together under one brand. The Roku app is a companion mobile app for any Roku device. You can download and install the app on any iOS or Android device.
The app provides some unique features like searching through voice. The Roku search feature looks at over 500 channels to find the content you want. The app also features private listening with headphones. That means you can listen quietly in bed while your spouse sleeps next to you without disturbing them.
The recently launched Roku Channel also offers a variety of content available to stream anywhere. Content available on the Roku Channel is available for free to Roku owners and rotates regularly.
Roku
Price: Free
Category: Entertainment, Video Players & Editors
Version: Varies by device
Developer: Roku Inc.

Uninstall the app:
1. Go to Settings menu
2. Choose Apps or Application manager
3. Touch the app you want to remove
4. Press Uninstall.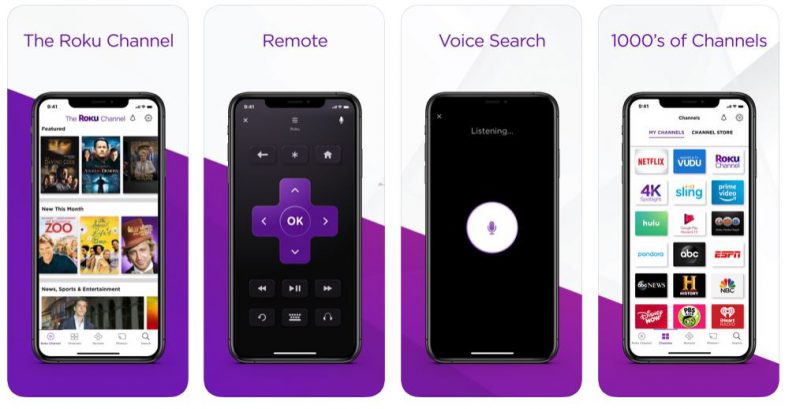 Roku Mobile App Features
* Perform actions on your Roku with your voice
* Switch channels or input devices with your voice
* Search for content in 500 channels and live TV
* Private listening through connected headphones
* Use the Roku App as a second Roku remote
* Watch The Roku Channel at home or on the go
* Cast content like videos, music, and pictures to the TV
* Over 500 free and paid services available
* Automatic volume leveling
* Mirror your app screen to your TV for extra-large viewing
* Support for DIY streaming with Plex
One of the best features of the app is how easy it is to search for new content. The hunt and peck method of using a keyboard on a TV sucks.
Thankfully, you can use your smartphone's built-in keyboard with this app. Stop taking forever to search for your content and use your device's keyboard or your voice. You can even pair your Roku device with digital assistants like Google Voice and Amazon Alexa.
If you enjoy the content available on The Roku Channel, you can take it with you by downloading the app. Have a ton of content at home on your own servers? You can tap into that content in the app thanks to Plex support. The app is entirely free and is compatible will all current Roku boxes and smart TVs.