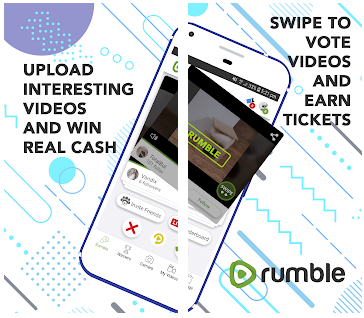 We see you out there, obsessing over video trends, watching hours and hours worth of content and eating all the snacks. Cheese puffs? Got them. Chips? For sure. Candy? Still plowing through the Halloween stash. Sure, that was fun for the first months of quarantine, but now that we are approaching month nine, it is time that hobby yielded some results other than sweatpants fitting a bit tight, running out of content to binge and slowly but surely turning into a coach potato.
If we told you there was a way to make watching videos lucrative, would you believe us? Probably not, but, hey, it is 2020 and anything is possible. And, no judgment for watching videos, we also cannot wait for new hauls, viral trend reactions, heart-to-hearts and updates to drop. Now that we are coming up on the end of the year, though, something needs to change. With the Rumble app, they can. Read on for the scoop.
Rumble
Price: Free
Category: Social
Version: Varies by device
Developer: Rumble Inc

Uninstall the app:
1. Go to Settings menu
2. Choose Apps or Application manager
3. Touch the app you want to remove
4. Press Uninstall.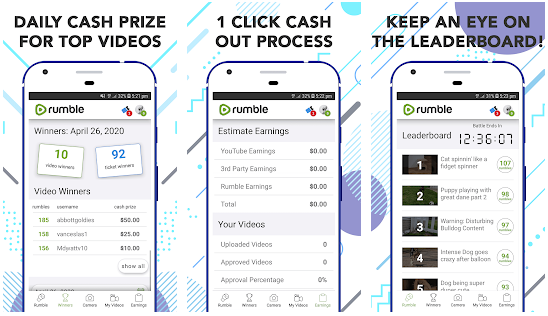 Features and Benefits
Subscribe to your must-watch channels and then watch and vote on your favorites. Or, upload your favorites. Influence the future, gain followers and earn real money to put into your savings. Pretty great, right?
Pros and Cons
What are the pros and cons of Rumble?
Pros
Swipe Left or Right: Vote on your favorite as well as your least favorite videos by swiping left or right.
Earn Tickets: For every swipe you make, get entered into a daily drawing for $$$.
Increase your Chances: Upload content and invite your friends to Rumble. It is that easy!
Play again at 9 p.m. EST: Try daily to increase your odds of winning.
Join a Battle: Put up your video for a chance of your viral video winning. If it does, you can get money.
Get Monetized: If you upload a popular video, you can continue to get funds long after it is posted.
Real Money: Unlike other platforms, Rumble will pay for good luck or good content.
Entertaining: Who does not like watching fun videos?
Join a Community: Become a part of an app community that includes people with similar interests.
Free to Download: Giving the app a try comes at no cost.
Cons
Addictive: When you install Rumble, you may want to watch videos more often than normal.
Not always a Winner: There is no guarantee you will be a winner or find success on the platform. You can try as many times as you want, but you may not walk away with actual cash.
Conclusion
Rumble is highly recommended to those who do not mind the concept that with some risk comes reward. While you might not get paid, Rumble offers a fun way to watch the 'next big thing' in content. Get your eyes on content and creators before they go viral. Interact with a content-obsessed community. Be the change. Have a good time and laugh a lot. In pandemic times, sometimes that is all you want. We fully support that, and encourage you to give the mobile app a try. Happy watching!