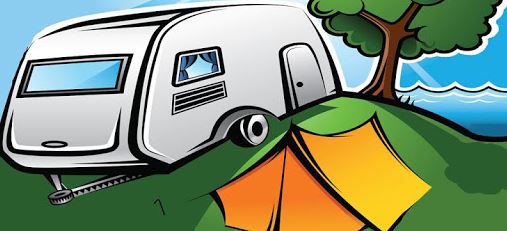 Everyone dreams about their next trip or getaway in the wilderness. However, it can be difficult to find a good camping spot if you don't know the area well. Let's take a look at RV Parks & Campgrounds, an app that is excellent for finding the best RV locations. RV Parks & Campgrounds is categorized as a travel app. It is a free download for all mobile devices. It requires an internet connection and GPS services to access all of its features. This mobile app was published by ParkAdvisor and receives regular updates to this day. Many analysts compare this app to a social media platform or community that is dedicated to camping. Users can leave reviews for one another or local secrets about campgrounds. It is much more than a simple GPS app that detects your location.
RV Parks & Campgrounds
Price: Free
Category: Maps and Navigation, Travel & Local
Version: Varies by device
Developer: ParkAdvisor

Uninstall the app:
1. Go to Settings menu
2. Choose Apps or Application manager
3. Touch the app you want to remove
4. Press Uninstall.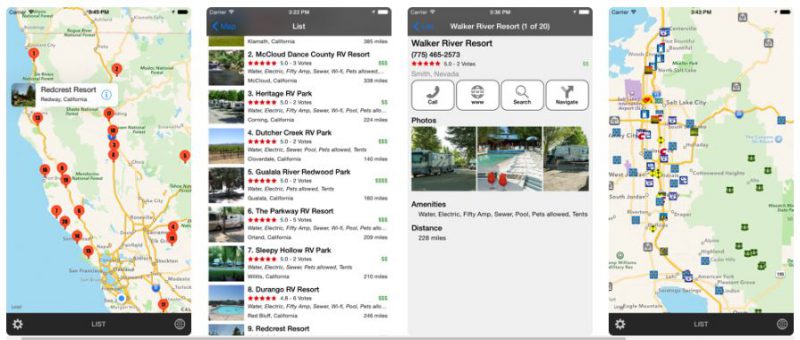 RV Parks & Campgrounds is designed for any traveler searching for an RV park or campground site. First, let the app detect your current location. Then, a map will pop up with all the nearest campgrounds and details about each one. You can scroll the map from left to right and zoom in and out as necessary. There are so many settings that you can control from the back end. As discussed below, you can filter out sites that don't meet certain criteria. You can also tell the app to give you a short list of only the most popular ones. Another popular setting is the toggle to turn stores on and off. While camping all alone is peaceful, you can't stray too far from civilization. This toggle will show you nearby stores that can serve as havens of food, water and supplies. The map can get pretty crowded at times, so it can be best to only focus on what you need to see. Overall, this app gives the user total control over the view of nearby parks and campgrounds.
Benefits of the app
Not only does the app tell you which campgrounds are nearby, but you can also read a short review of each one. The sites are rated by fellow users on a five star scale. They are accompanied by comments that often list the pros and cons from experience. In particular, this will give you the latest updates on the site. Is it closed for maintenance? How many campers are there at a single time? This info is far more valuable than any travel guide you might encounter. The guide will be outdated and not up to date with the latest details. By using this app, you can scout it out one day and be there the next.
These reviews come with a checklist as well. You'll be able to see whether the campground features restrooms, running water and other amenities. This is another way you can search for sites. Suppose a fire pit is absolutely essential for roasting your marshmallows. You can filter out all campgrounds that don't have a fire pit to narrow down your search. This saves an incredible amount of time instead of scrolling through pages of irrelevant parks.
Highlights of the app
As they say, a picture is worth a thousand words. This app doesn't only come with written info about each campground, but users also post pictures of the site. As they accumulate, you can get a very thorough view of the campground and paint a mental image of its layout. If you're looking to camp in a distant location, there's no way you can scout out the area beforehand. These photos are all you have to rely on, and luckily, they are usually high quality and comprehensive. That's why so many campers are fond of RV Parks & Campgrounds. It is a community where campers look out for other campers. If you give people a heads up on local parks, they will give you insight to the ones in their area. So far, the app has seen a tremendous amount of success with this system. Finally, a handful of in-app purchases give even more control to the user. Premium purchases such as real-time updates are amazing for campers on the go. You won't have to worry when the app gives you notifications by the hour.
Conclusion
In conclusion, RV Parks & Campgrounds is a great tool to install for avid campers looking to scout out their next site. You can view amenities, photos and personal reviews on the app. When you combine all of the above and a map, you can get a very good idea of the most appealing campsite in your vicinity.