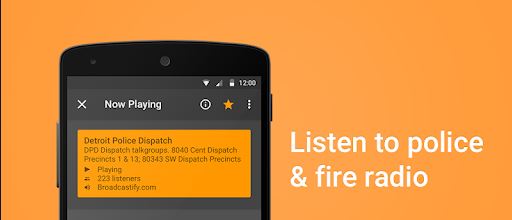 There are thousands of police and emergency service radio services out there, and some people even have scanners. However, this app only requires location and the ability to save and store radio information for you. The Scanner Radio - Fire and Police Scanner is an app for anyone to use, and it's 100% free. So what might you need to know in order to get this app? Well, we'll go over the features, including the regular features, network features, and bought add-on features, as well as why you might want to get the app.

Scanner Radio – Fire and Police Scanner
Price: Free
Category: Entertainment, News & Magazines, Popular Now
Version: Varies by device
Developer: GordonEdwards.net LLC

Uninstall the app:
1. Go to Settings menu
2. Choose Apps or Application manager
3. Touch the app you want to remove
4. Press Uninstall.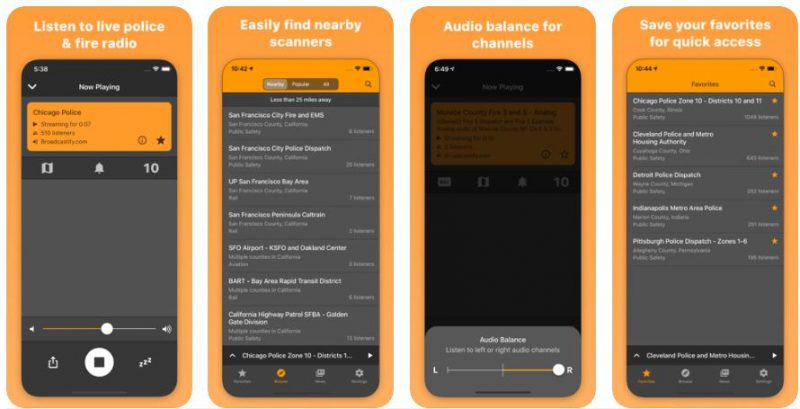 One of the features is that it has android, windows, mac, and iPhone capabilities as well, making it easy to integrate to any phone or a new phone. You can also view the top fifty scanners that have been listened to, so you'll always be up to date on the latest happenings around the country. You can even view the lists of the most recently added as well as other scanners in your area or outside of your area. This allows you to get new scanners that are being added all the time. You can have your app set to view the scanners located nearest to you to keep you informed of everything going on in your area. You can even browse the directory including locations, and even genres such as police, fire, medical, marine, railroad, air traffic, public safety, among many more. Another feature allows you to be able to add scanners to your favorites list so that you don't have to go far to find them. There's even a feature that allows you to add the radio scanner to be added as widgets or shortcuts for any and all of your home screen needs. If you turn on notifications, you will be notified of major events that are happening, when a scanner gets over 2,000 listeners, you will be notified so you can keep up with the latest news.
Notification Features, and Subscription Options and Features
With the notification features, there are so many ways to get notified, especially when there's a different notification for each purpose. The purpose indicates the feature, and that includes when a directory has more than 2,000 listeners when a scanner within a certain distance of you has a certain number of viewers, when one of your favorites has a certain number of viewers, and when a new scanner is added to the directory. Now the fun part, what do you get when you opt-in for the subscription? Well, for the low price of $2.99(One-time payment), you can get a myriad of features starting with ad-free service, meaning you'll never be interrupted by ads on this app again. You will also have the ability to record the audio to your save files. Along with having access to six different theme colors, and have push notification sent within 5 minutes, and not the normal 15 minutes, cutting 10 minutes off of your wait time. You can also hit the play button at the bottom of the directory screens and start listening without having the player screen on.
Why Should You Download the App?
There are many reasons to install the app, and one of them is to be informed and up to date with all the local and national happenings in the country. This will help you learn of any new developments that are going on, and you'll be able to tell your friends without it getting on the news first. Also, the app only has a one time purchase of $2.99 to gain access to all of the features, and that's only if you want them. If you don't, the app is free. There is so much happening out there, and this is good for environmentalists, protestors, travelers, sailors, researchers, drivers, and so many more people. There is no good reason to avoid this app, it's all legal and free, and you can be informed and caught up to the latest things going on in your neighborhood. Like if Karen was arrested for something, you want to talk about it at lunch tomorrow. Your friends already have the app, why not try it, it's free!