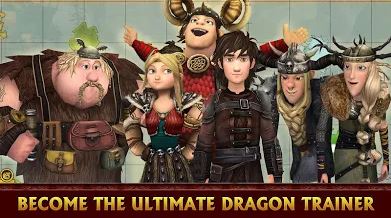 The Number One RPG game on the charts has just hit the app store, and the title is "School of Dragons." The ultimate thrilling adventure of a lifetime. There is so much to do, to learn, and to have fun playing that the hours you'll spend in the game will be numerous. It's not just fun for kids, but for adults as well, as you can play alongside your children, help them, beat them, or race them in the game. So what's the information that you should know about the app? Well, we'll answer what the new features are, what the game is about, and finally, why you should play the game.
School of Dragons
Price: Free
Category: Racing, Role Playing
Version: Varies by device
Developer: JumpStart Games

Uninstall the app:
1. Go to Settings menu
2. Choose Apps or Application manager
3. Touch the app you want to remove
4. Press Uninstall.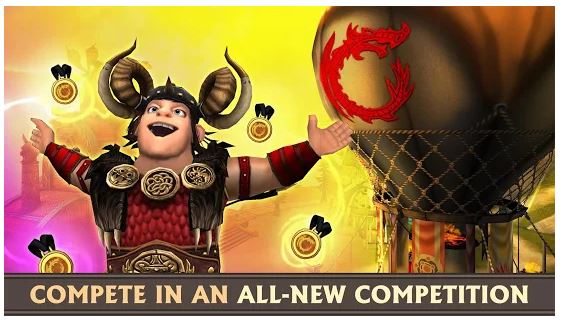 There are a vast amount of features, but let's start with the first on the list, which is the newest feature to the app, and that is Dragon Races. The Dragon Races are fun and cool, and you can play against random people, or you can play against your family or/and friends. There are over 30 courses to race in, and there's no reason you can't try them all.
The next feature is customization. This is a great part of the game, and it includes the fact that you can customize over 60 dragons and not just dragons, but many of your favorite dragons from the movie, How to Train Your Dragon from Dreamworks. Some of these dragons include Light Fury, Deathgrippers, Toothless, and Stormfly, among many others. You can ensure that no dragon ever looks the same because, with the customization, you can change the color of the dragon's skin with customization from thousands of colors to be used.
You can play the all-new dragon strategy game, "Dragon Tactics," in a squad-based dragon strategy quest where beating the enemy means loot for you. That means prizes, items, and so much more. When you're playing the strategy game, the only goal should be to have a better strategy and win. The next feature is one of the best, which is a new adventure mode. It contains more than eight expansion packs, and a variety of new dragons, breeds, items, and loot. With a new story mode comes a ton of new items and collectibles. So are you ready to play for hours and hours with over 400 new quests?
You can hatch dragons, collect dragons, and train them, and then send them out on missions and quests to collect loot, items, and more for you to continue playing and advance your rank as the ultimate dragon master. With over 30 new islands to explore and many quests and missions on each, there is an epic adventure to be had in every part of this game.
What is the Game About?
The mobile app game is made to give you the complete How to Train Your Dragon experience, and to allow you to follow a story in the movie and outside of it. Like a television show, but one that you're in control of—starting with meeting Chief Hiccup and Toothless.
Why Should You Install the App?
You should download the app because it's a game chalked full of fun for adults and children alike. Another reason is that it's free, and you can also buy a membership for a certain price to gain the extra expansion packs, among other cool features, dragons, skins, loot, and more that are only available for members. However, the School of Dragons app is also great playing free, and you will have just as much fun without the membership as with it. The main thing is that you have fun playing this game, and you can bank on the fun you'll have in this game. With so much to do, explore, and find, the possibilities are limitless with this app