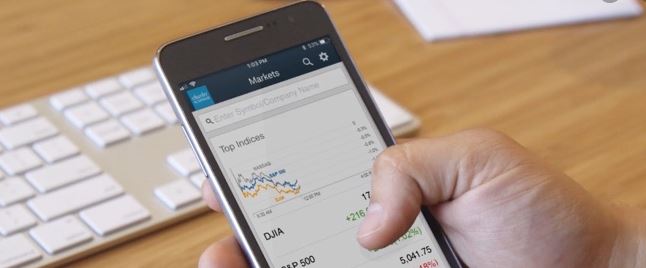 With many establishments still closed for now, people must make do with alternatives: ordering groceries for pickup, cutting their own hair, and getting prescriptions delivered are a few examples. While some tasks are easy to take care of at home, others are a bit harder, but everyone (and businesses themselves) is adjusting. One segment that has done this well is banks. With more and more banks moving online and to mobile apps, in addition to branches, members have an increasing number of ways to manage their finances. An example of a bank that has been exemplary at the mobile transition is Charles Schwab, which offers a comprehensive app. Is it worth the download? Would it be helpful to you? Find out and get the lowdown here.
Schwab Mobile
Price: Free
Category: Finance, Popular Now
Version: Varies by device
Developer: The Charles Schwab Corporation

Uninstall the app:
1. Go to Settings menu
2. Choose Apps or Application manager
3. Touch the app you want to remove
4. Press Uninstall.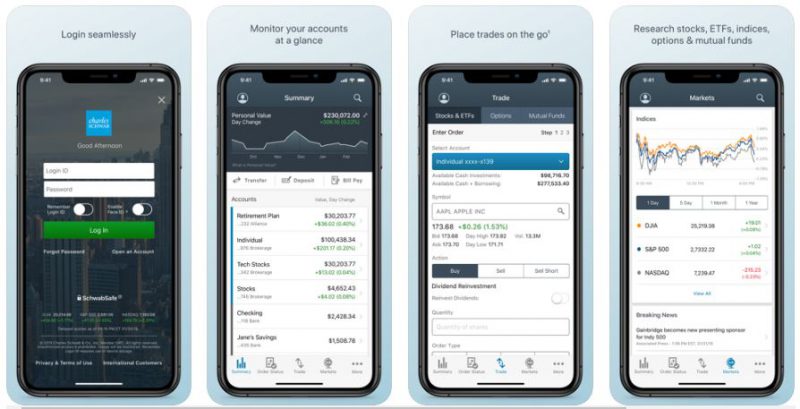 The Schwab Mobile app lets you manage your financial life your way, on your own time. No matter if you are at home, doing errands or taking a socially distant trip. Monitor accounts, make investments, read money-related news and more, all at your fingertips.

The App's Perks

There is no question that the app comes with many perks, but what are they? Check them out.

Highly Rated: The app received the highest score in the J.D. Power 2019 US Wealth Management Mobile App Satisfaction Study. People are pleased with it!

Manage Money Wherever: At home or on the go, take charge of your money.

Access Accounts: Manage Schwab Bank, 401(k), brokerage and other accounts.

Trade, Edit or Cancel: Decide what you want to do with Mutual Fund, ETF, Stock or multi-leg orders.

Login Options: Access features with a password or with your fingerprint.

Mobile Deposit: Deposit checks fast.

Protect Yourself: Easily lock and unlock your Visa Platinum Debit Card.

Open New Accounts: Open bank or brokerage accounts.

Trade Notifications: Available in real time.

Monitor: Keep an eye on your card activity.

Media Center: See videos, podcasts and more.

Watchlists: Auto-updated with fresh content.

Give Feedback: Share your app user experience.

Our Take on the Schwab App

If you want to make financial management to the next level, download Schwab Mobile, which we recommend heartily. It is quick to install, and big on benefits. With a lot of unknowns right now, it is a good idea to think ahead. Unfortunately, we do not have a clear idea yet of how long the crisis will last. Will we be back to work and school before year's end? Will daily life be alerted forever? Will more waves occur? Is it safe to travel, get a haircut, see friends and family and get out of the house? Will mask wearing become commonplace in North America, or was it just a fleeting recommendation? What next? Chances are, you have asked some of these questions yourself. Once you get the app, have some peace of mind that your finances will be taken care of. That is one less thing to worry about! Stay well, healthy and financially strong from the safety of your home. Win-win!