In an age where credit breaches, security threats, hackers, spam and internet trolls are at all-time high, it is now more important than ever to keep your personal information safe. Not just when using the internet, either, but when browsing on your smartphone, visiting stores and using your ID, cash, debit or credit as well. When it comes to credit reports, especially, it is important to be extra vigilant about any potential threats. To make it easier to access this information, the ScoreSense app can help users see scores easily and safely. Sound good? Read on before you install.
ScoreSense Scores To Go
Price: Free
Category: Finance, Popular Now
Version: Varies by device
Developer: One Technologies, LLC.

Uninstall the app:
1. Go to Settings menu
2. Choose Apps or Application manager
3. Touch the app you want to remove
4. Press Uninstall.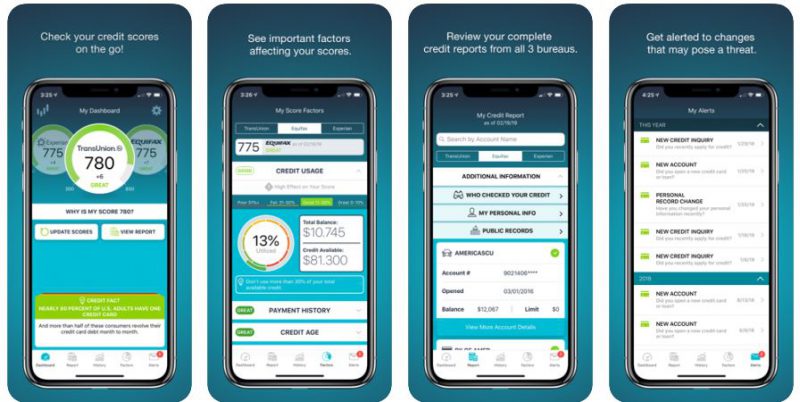 The Scoop on ScoreSense

ScoreSense makes it simple to stay protected and in the know. Access credit reports and scores from Experian, Equifax and TransUnion all in one place. Check credit alerts to catch fraud and identity theft before it happens. Track your spending and use credit tools straight from your phone or tablet once you download it.

The App's Benefits

There is nothing cooler than staying safe, and ScoreSense offers that, and more. Its benefits include:

Easy Credit Score Check: See what lenders may see whenever you want, without damaging your credit scores.

Protect your Credit and Identity: With Daily Monitoring alerts, get word when suspicious activity or credit report changes are made.

See how your Score is Calculated: See what is effecting your score, and which Score Factors make a big difference.

Credit Report Look: Analyze your credit reports, see any discrepancies and compare your reports from three major bureaus.

Dispute Errors: See an error in your report? File a dispute with all three bureaus after viewing the Dispute Center information.

Take Away Surprises: See how credit actions change scores, thanks to the Score Cast feature.
ScoreTracker: Track your score every month to look for patterns and any unusual activity.

Gain Knowledge: Get basic tips, such as what credit is, and learn hard things, like how to manage identity theft, in the Learning Center.

Compare: See how your scores stack up to others in your country, state or age group.

Daily Monitoring: With ScoreSense, your credit report will be monitored daily and you will be alerted accordingly if anything comes up.


Easy Review: Looking at your credit reports and scores every month can help you reference them for accuracy and security purposes. Catch problems before they start.

ScoreSense Members Benefit: Those with a ScoreSense account can benefit from making the switch from the web to mobile.

Our Review of the ScoreSense Mobile App

These days, security is everything. Make it easy to check up on credit scores and reports, two things that matter, by downloading the ScoreSense app. Installing will be even easier if you are a member, but, in either case, we believe it is beneficial to have and highly recommend it. You do not want to become a victim of fraud or identity theft! Learn about taking care of your finances and information along the way. One app can offer tons of possible. Look out for yourself now, and reap the benefits later. Win-win!