Millions of people around the world are aware of the popular word game known as Scrabble. Users will now have the opportunity to try out the Scrabble GO mobile edition on their compatible smartphones. You can access this brand new word game on the App Store and immediately jump into the action to get started. There are new innovative features that bring the game of Scrabble to life on your mobile phone.
We are going to be looking at several of the most popular features that you might be interested in trying out. The user feedback for Scrabble GO is mostly positive, but there are a few reports of some minor issues as well. We will be covering all of these details in the next section of this review. We also want to take some time to look at some of the reasons that Scrabble GO might be a great word game for you to play.
Scrabble® GO – New Word Game
Price: Free
Category: Board
Version: Varies by device
Developer: Scopely

Uninstall the app:
1. Go to Settings menu
2. Choose Apps or Application manager
3. Touch the app you want to remove
4. Press Uninstall.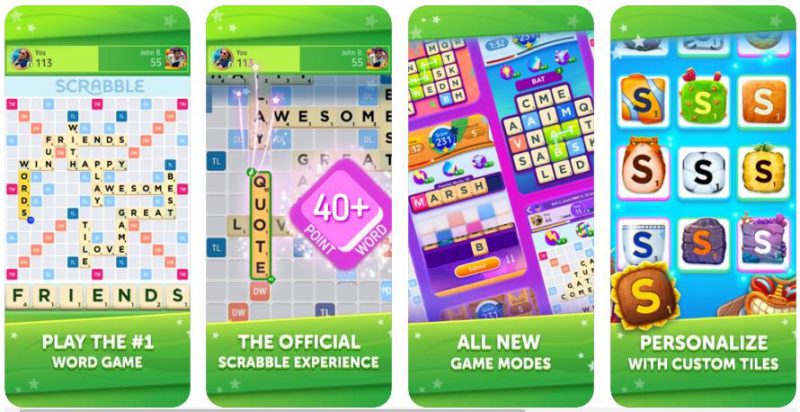 There are five new primary features that most players will be excited about after downloading and installing Scrabble GO. The first important feature is the ability to participate in Scrabble leagues. That's right, you can play against other players in league-based situations within this game.
Another great mode that has been integrated is the all-new practice mode! You can play simple matches against the AI to improve your strategy and skill level. This mode is great for newcomers to the game of Scrabble.
There are new boosts available with the Scrabble GO digital app as well. Users can also take a look at the in-depth stat tracking capabilities that are provided from within the app. Scoring averages, highest scores, and best overall words are all available within the stat-tracking portion of the game.
Perhaps the most interesting feature that new players will have the opportunity to discover is the ability to level up and unlock new content. As you compete through various scenarios and game modes within the Scrabble GO digital app, you will unlock the ability to level up and customize content within the game itself.
Features

All New Game Modes, Including Practice Mode and Scrabble Leagues

Unlock Boosts, Content, and Other Features as you Level Up in Scrabble GO

In-Depth Stat Tracking Capabilities have been Integrated

Pros

Several Convenient Game Modes for Players of All Types

Compatible with Most Smartphones

Brand New Modern Mobile Game Interface

Cons

The Scrabble GO App has Minor Glitches

Conclusion
Our general opinion of the Scrabble GO digital word game is certainly positive. There are several great reasons to download and install this game on your smartphone. There are new innovative features that bring the excitement of Scrabble right onto your mobile device. If you are interested in checking it out, then we highly recommend that you visit the App Store to begin the installation process.