Ever wonder what a shopping delivery service would do to change your life? Well, wonder no more, because the Shipt app is here to do all the shopping for you. Not only can you get groceries, but you can get so much more with this app, and it will save you time, energy, and, more importantly, money. So what is the app, what does it do, and why should you try it? Let's discuss this below.
The Shipt app is an app that allows you, the customer, to select whatever you want from a store and have it delivered right to your door. There is no waiting in line, no leaving your couch, and no expended energy at all. You can order and have things delivered directly to your door. It's's like Amazon with your local stores.
Shipt: Same Day Delivery
Price: Free
Category: Food & Drink, Shopping
Version: Varies by device
Developer: Shipt

Uninstall the app:
1. Go to Settings menu
2. Choose Apps or Application manager
3. Touch the app you want to remove
4. Press Uninstall.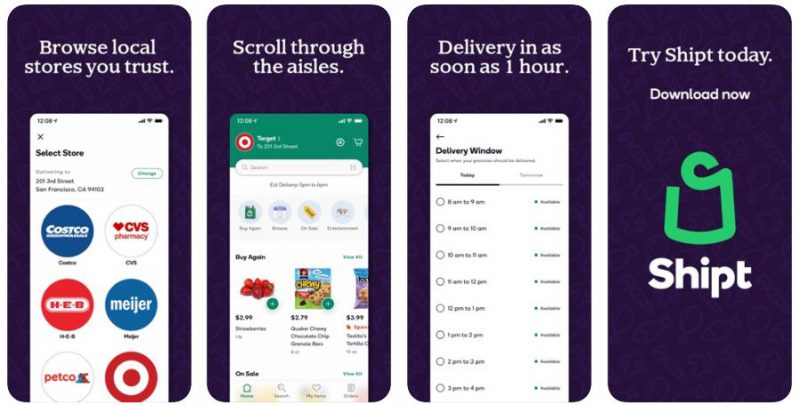 What Does the Shipt App do?
Okay, now that we have discussed what it is, we'll talk about what it does. So what does it do? Well, you can browse all the local stores nearby, including grocery stores, drug stores, wine and spirit stores, in select locations, and so much more. There is no limit to what store you can shop at that is local or nearby your city. You can look in the app by store, product, or price. This will help narrow down exactly what you want when you are looking for a particular product or products.
Another thing the app does is shop for you. They shop for every item that you have on your shopping list. They have a person they send into the store for you that gets everything you need on your list. They will stop at all the stores for you so that you don't have to. Whether it just be for a special lunch, a dinner meal plan, a week's worth of groceries, or even just something that you want to get from the store. These trained workers will get every product that you need and will follow any other the special instructions that you give them including if you want newly ripe produce or if you want the newest freshest milk. They will follow your instructions so that you can get the product that you want and that you ask for. You'll shop without leaving your couch. You can even tip the people who are going out to get your groceries for you if they do a great job, directly from the app.
The final great thing about the app is that it delivers to your door, without you having to go anywhere or meet anyone. This is one of the best features as it helps not only with the growing pandemic, but it helps with not having to waste time. You can have same-day deliveries, and for a steeper price have the same hour delivery. You can have it delivered whenever you need it, and they will be stocked with everything that you hand-selected from the app, in the condition that you wanted.
Why Should You try the App?
You should download and install the app today to check out all the great benefits that go along with the app. Users say that, on average, they save about 8 hours a month by using this app. You can shop online from all your local favorites, and then you can have them delivered within the hour or the day you place the order. You can tip good shoppers so that they will do the job even quicker for you the next time. They all take your order seriously, and they are willing to work harder and better for a tip, just like anyone else. So what are you waiting for, download it, and try the app today?