SiriusXM has an extensive mobile app with several incredible features. The app currently allows users to connect to hundreds of different radio channels. These channels include the most popular talk shows, music stations, comedy channels, and sports networks. There are also radio stations for breaking news stories and trending topics of the day. After downloading the Sirius XM digital app, you will then have the opportunity to connect with several of these features.
SiriusXM- Radio + Video- Music, Talk, News, Sports
Price: Free
Category: Music & Audio
Version: Varies by device
Developer: Sirius XM Radio Inc

Uninstall the app:
1. Go to Settings menu
2. Choose Apps or Application manager
3. Touch the app you want to remove
4. Press Uninstall.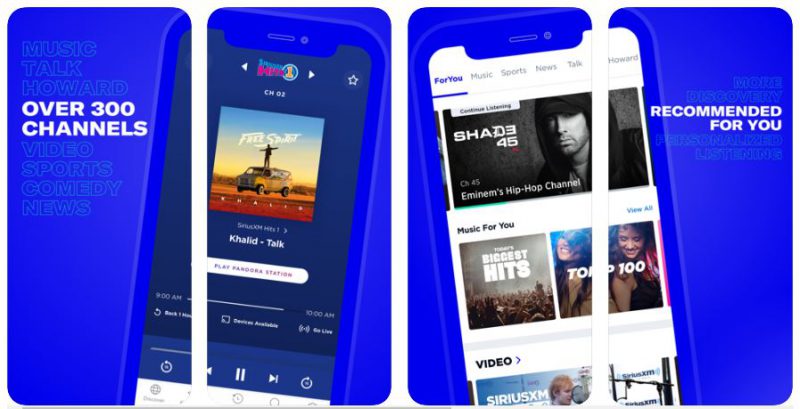 The really nice thing about SiriusXM is the fact that they are partnered with several of the most popular sports leagues in the world. They already have network stations for the NHL, PGA Tour, NASCAR Cup Series, and Fantasy Sports.
Several of these SiriusXM radio stations are available within the app. There are already 300 existing radio channels, and that collection continues to grow every single day. Politics is also a popular subject that has several designated news and political stations available for users to listen to.
In the next section of this review, we are going to start reviewing some of the internal app features, including the organized interface, network capabilities, and trending community features that people are using right now. We are also going to discuss some of the customer ratings to see what existing users really think about the SiriusXM app.
Features and Benefits
SiriusXM has several features that can provide outstanding levels of entertainment and excitement to users. There are dozens of different types of radio stations, but we are going to discuss the actual user-interface within the app. SiriusXM has created a special organized interface to ensure that users can connect with everything that they are looking for. There are specific slides and channel browsing features that allow you to filter out genres that you are not interested in. For example, you can choose from news, politics, sports, music, videos, and other genres to determine the search criteria for you within the SiriusXM app.
A mobile SiriusXM subscription can be acquired to enjoy several of the premium features within the app. Some channels are locked behind the premium subscription, but the generous SiriusXM premium package is perfect for users that want to unlock specific types of channels or content within the app.
The on-demand access to varying types of genres within the industry is truly unprecedented. There are hundreds of on-demand channels that can be accessed with the click of a button. As we previously mentioned, several sports networks have designated radio stations within the SiriusXM app that you can listen to at any time of the day.
If you are looking for a highly-organized and reputable brand that has produced an incredible mobile portal for accessing unique radio stations, then we highly recommend that you consider downloading the SiriusXM app on your compatible mobile device.
Features

The App provides Instant On-Demand Access to Over 300 Radio Stations and Channels within the App

A Premium Subscription is Available for Additional Content & Features

The App has an Organized User-Interface with In-Depth Search Filters

Pros

Compatible with Most Mobile Devices

Extremely Convenient to Use (Especially Compared to Rival Brands)

Optional Free & Premium SiriuxXM Packages are Available

Cons

Some of the SiriusXM Sports Channels are Excluded (Example: SiriusXM NASCAR Radio Channel 90)

Some of the On-Demand Features Don't Function Correctly

Conclusion
It is quite clear that we have mostly positive things to say about the SiriusXM mobile app. You can easily download and install this high-quality radio app on your smartphone device by visiting the app store. The initial download is completely free of charge, and many of the internal features are also free. As we previously mentioned, you might be interested in subscribing to some of the premium features within the app. This can easily be accomplished by entering your payment details and completing the subscription process.
Our favorite features include the on-demand access to exclusive sports and radio content. Most of these features function as intended, but there are a few exceptions where issues seem to exist. The good news is that SiriusXM has fast customer support that is willing to solve issues in a swift manner.