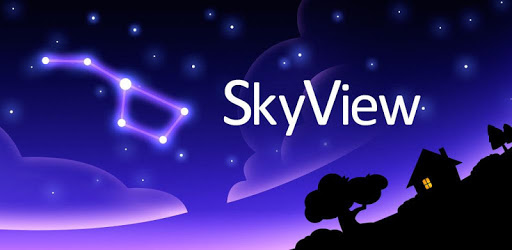 Despite the ongoing pandemic, we can still have dreams. Now more than ever, people are pivoting in their lives and careers, so there is a greater chance some of them could come true. Some of us wanted to be chefs when we grew up, others business owners, teachers or firemen. Others wanted to journey to lands near and far, to experience something different than what they would in everyday life, as pilots, explorers, trip tour guides, Peace Corps volunteers or marine biologists. Still, some longed for something even farther away: space. Donning a space suit, watching NASA shuttles launch and blasting off plastic rockets filled their days. Parties consisted of glow-in-the-dark stars and space ice cream. But it always felt like a far away dream, one that no matter how hard they worked could not seem to come true.
Thanks to the SkyView® Explore the Universe application, however, would-be astronauts can live out their fantasies of discovering space and the planet we live on. For an overview of the app, read on!
SkyView® Explore the Universe
Price: 1.99
Category: Education
Version: Varies by device
Developer: Terminal Eleven

Uninstall the app:
1. Go to Settings menu
2. Choose Apps or Application manager
3. Touch the app you want to remove
4. Press Uninstall.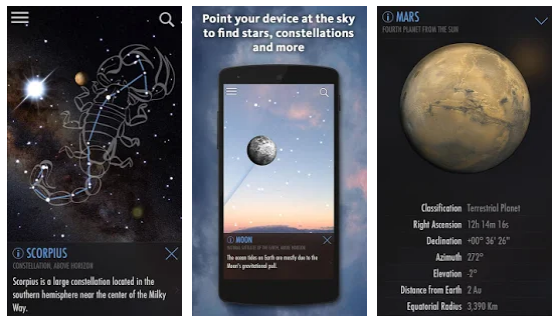 Features and Benefits
SkyView® Explore the Universe lets users see the planets and the universe from a whole new level. Find stars and constellations simply by pointing your phone to the night sky. How cool is that? Find all 88 constellations, zoom in on the planets and marvel in the beauty of our solar system. If you are lucky, maybe you will see a satellite zip by.
It is almost like traveling to outer space, from the comfort of your home.
Pros and Cons
So, you have read the overview, but it can help to look at the pros and cons before deciding whether or not to install SkyView® Explore the Universe. Here they are.
Pros
Simple to use: Just point your phone in any direction, and SkyView® Explore the Universe will identify what is around there.
Night Vision: Use Night Mode to see, thanks to green and red filters.
AR: Augmented reality helps you spot things in any kind of light.
Follow Sky Paths: See what is in the sky at any given time.
Time Travel: See what was in the sky at different dates and times.
Share what you see: Send pictures to friends and family via mobile.
Use without Wi-Fi: Connect even when you are off the grid.
Learn: Discover more about the sky than you had ever imagined.
Cons
Comes at a cost: The app is not free.
Could be hard to Spot: Depending on where you live, it may be hard to spot things in the sky.
Conclusion
The SkyView® Explore the Universe mobile app, we believe, is absolutely worth a download. How else can one experience the wonders of the solar system so easily? Users will be so interested in spotting planets and stars that they will forget that they are gaining knowledge. In these pandemic times, this is what we all need: something fun to bring us joy. Even if you have wanted to be something other than an astronaut, this application offers much to discover. What are you waiting for? The universe is waiting.