Slotomania Casino App Basics
Slotomania Casino is a free app, now in version 3.9.2 from developer Playtika and listed in the "casino" category. Whether you use an iOS or Android system, you can play. In fact, the recent number of users via Facebook have gone well over the 14 million mark. Another unique feature of the game is its popularity all over the world, with players from at least 100 nations using the app on a daily basis.
The Slotomania Casino app includes intriguing aspects like free spins, extravagant bonuses, and "wilds." Attractive to a large age-range of players of all skill levels, it remains one of the favorite casino gaming apps in existence.
Slotomania Casino
Price: Free
Category: Casino
Version: Varies by device
Developer: Playtika

Uninstall the app:
1. Go to Settings menu
2. Choose Apps or Application manager
3. Touch the app you want to remove
4. Press Uninstall.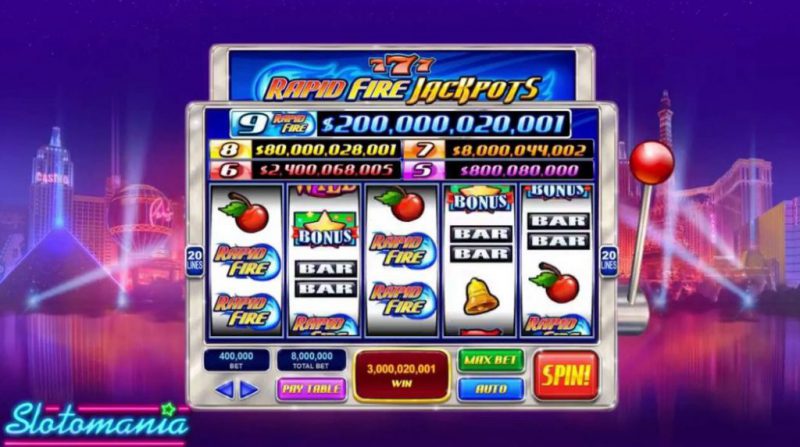 Developed and created by the folks at Playtika, the Slotomania app is the latest in a long line of apps from the company that actually invented the concept of social network-based "free play" casino gaming. There have been literally hundreds of other developers who copied this idea of free casino slot games, but Slotomania was the first and still considered the best by many millions of users and regular online gamers.

Slotomania Casino Download Details

After a user does the Slotomania Casino Download and begins to play, it's easy to see why so many people enjoy Slotomania Casino: all players get no-cost coin bonuses every few hours, there are daily promotional specials, high prize values bring in new players regularly, the bonus structure is alluring, the game design lets anyone compete against anyone else on Facebook, there's the option to tell the world about your performance and new records via Facebook, rewards are given out at unexpected moments.

It's hard to not love a game that's available on numerous devices, offers game-play that is totally risk free, includes a website that is intuitive and easy to navigate, features a huge selection of slots, and has some fantastic daily bonuses.

The Slotomania Casino app is an ideal choice for users who enjoy playing slot games but don't enjoy risking their own money! Slotomania Casino has it all: hundreds of different slot games, great graphics that add to the intrinsic entertainment value of play, and very nice bonuses. The app was designed especially for new and veteran players who wanted to get away from the computer and take advantage of the convenience of mobile device gaming fun. Whether you prefer to play while riding in a taxi, sitting around your home, or while watching the dog roam in the yard, Slotomania is the perfect gaming app for devoted slot game fans.

If you want to take part in long term play after doing a Slotomania Casino download, then be ready to purchase coins in order to continue. Also, prospective players should know that the app only offers slot games, so if you prefer another type of casino game, then you'll need to find a different app. But, if you are one of the millions of online gaming buffs who has a hankering for slots, then Slotomania is certainly for you.