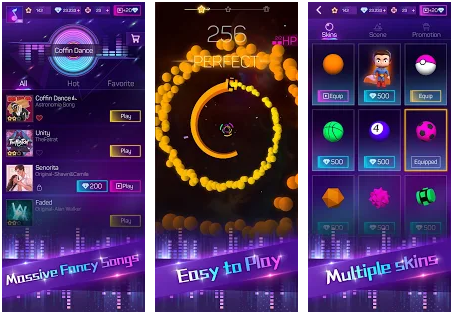 Do you like to add fun, excitement and light to your day? Are you musically inclined, or just love dancing to the latest beats? Whatever the case, the Smash Colors 3D mobile app might be for you. As one of the most intriguing apps on the market, we will break it down below, reviewing the features, benefits, pros, cons and whether or not it is worth an install. Follow along!
Smash Colors 3D – Free Beat Color Rhythm Ball Game
Price: Free
Category: Arcade, Puzzle
Version: Varies by device
Developer: Badsnowball Limited

Uninstall the app:
1. Go to Settings menu
2. Choose Apps or Application manager
3. Touch the app you want to remove
4. Press Uninstall.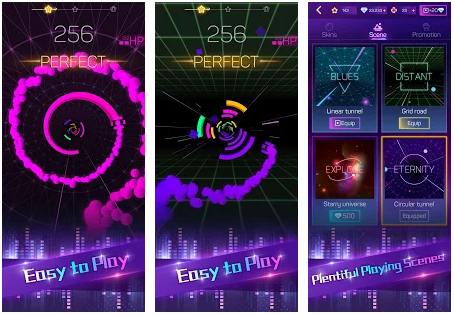 Features and Benefits
Smash Colors 3D lets you move your fingers all around and smash circles. It has many attributes that make it an app of note, including the following:
Fun: It is lighthearted and is not for those who take themselves too seriously.
Catchy music: Dance along as you play.
Uniqueness: No other game is quite like this.
And more!
Pros and Cons
The app has many things going for it, but it also has some things that may give you pause. Check out this list to weigh whether or not you can see yourself giving it a download.
Pros
Good level of difficulty: The game is not impossibly hard, but it is also not too easy, either.
Hold and drag: No fancy footwork or maneuvering needed here! Just avoid certain colors.
Follow the given rhythms: Move to the beat that is presented in each level.
Good-natured fun: The game with make you smile and add some joy to your life.
Impress your loved ones: Show off your perfect combos.
Simple controls: It is easy to move around the game environment.
Tons of songs: Choose the one that speaks to you from over 100 choices.
Scenes and items: Customize your in-app experience to what you like most.
Test your coordination: Do everything you can to not hit the wrong circle and be forced to start over.
Ideal for music lovers: Listen to music while beating the engaging levels.
Import songs: If a song that you like is not on the list, you can import and use it.
Free: Fun at no cost? Great!
Choose your 'skin': Decide which icon you want to be.
Cons
Glitch prone: Current Smash Color 3D players have said that it is sometimes hard to open the app or import the song of their choice.
Money for no ads: If you do not want ads to interrupt your playing experience, then you will need to pay.
Slow to get the hottest songs: Sometimes the app takes awhile to get chart topping numbers.
Hard to beat: This game is not an easy peasy one to master, it takes time.
Conclusion
If music is in your soul and you love to jam along to the hottest beats, the Smash Colors 3D mobile app is worth trying out. Download it and spend hours of fun mastering how to maneuver the colorful balls. Keep in mind that it may be slow at times, but, other than that, it is one of the most popular music apps with good reason. Try it and see why it has acquired many loyal fans since its release. Play the music and good luck!