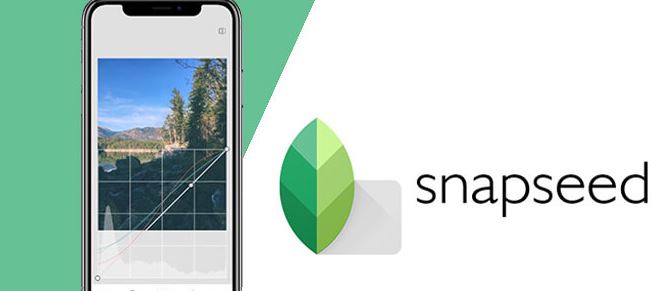 If Snapchat, Facebook, and Instagram worked together to have a baby, this software is that baby. Snapseed is one of the best snap and filter apps on the market. You have so many of the unique abilities that you have on the apps mentioned above, and so much more. We'll discuss the key features, what the tools, faces, and filters features are, and finally, why you should get the app.
Snapseed
Price: Free
Category: Personalization, Photos
Version: Varies by device
Developer: Google LLC

Uninstall the app:
1. Go to Settings menu
2. Choose Apps or Application manager
3. Touch the app you want to remove
4. Press Uninstall.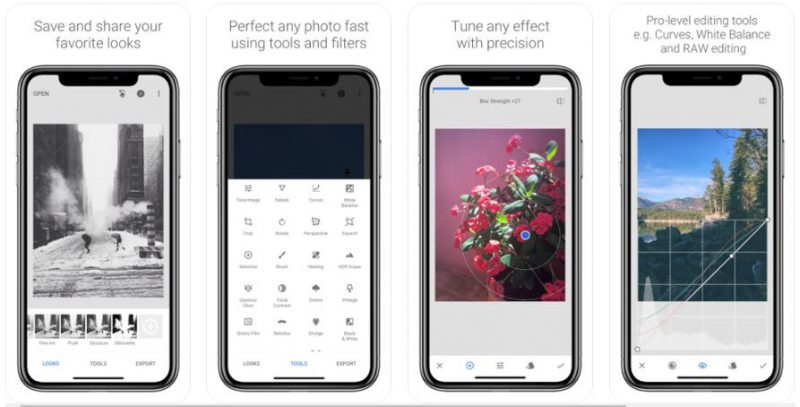 There are few features, but that are excellent features nonetheless. We're starting with the feature that includes 29 tools and filters that include healing, structure, brush, perspective, HDR, and more. Another killer feature is that the app opens up .jpg files along with .raw data. There is also a fantastic feature that allows you to have complete control of the pictures on the app, and you have a precise ability to make even subtle changes. You can also use the new selective brush for effect, as well as save your personal looks so that you can apply them to new photos later.
What are all of the Tools, Faces, and Filters?
There is a complete list, and we'll discuss them here. Starting from the top and working our way down, the first one is "Tune image," with this tool you can adjust the color and exposure manually or automatically with fine-tuned precision. The next one up is "RAW Develop." With this tool, you can open Raw DNG files, and save non-destructively or export it as a .jpg, you can tweak them to your heart's content. Next, you can "Crop" the images to standard sizes easily and freely. You can also use "Details" to bring out the surface structures in the pictures like magic. With "Perspective," you can fix lines that are off and correct all of the horizons and building to fit geometrically into the photo. You can also "Rotate" the picture by 90 degrees at a time, and straighten buildings, and more. "Brush" allows you to retouch saturation, warmth, brightness, and exposure selectively. The "White balance" option will enable you to adjust the color to create a more natural image. With "Healing," you can remove people from a group picture, including crazy exes or just exes that you don't want in the image. "Selective" allows you to use the control point technology to position up to 8 points on the image as well as assign enhancements, and like magic, the algorithm does the rest for you. Using the "Text" tool allows you to add plain and stylized text to the photo. You can also use "Vignette" to add darkness to the edges of the pictures with a soft touch. There are so many more options than we haven't even touched the surface yet, and the rest of these include; Expand, Curves, Glamour Glow, Lens Blur, HDR Scape, Tonal Contrast, Grunge, Drama, Vintage, Grainy Film, Noir, Retrolux, Frames, Black, and White, Face Enhance, Double Exposure, and Face Pose.
Why Should You Download the Snapseed App?
There are many reasons why you should install the app on your phone. It is like photoshop on your phone at a lower cost. By lower prices, we mean free. There is so much you can do to touch up your photos that it's simply magical. There is really nothing photo-wise you can't do. With a professional app, there is no reason not to have professional photos. You can really become your own celebrity and take amazing candid shots, and make them look however you want. With Snapseed, all of your photo dreams could become a reality, so what are you waiting for get the app today?