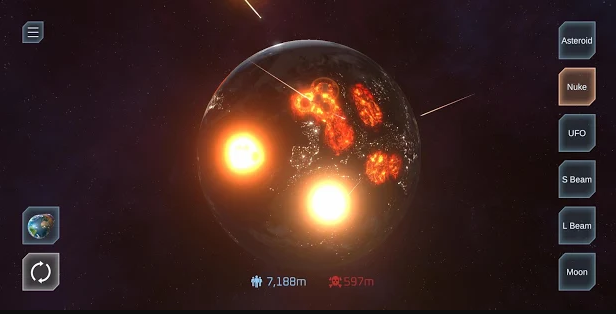 Have you ever dreamed of seeing and exploring other planets? Love Space, dystopian scenarios and simulation games? Then Solar Smash might be for you. Read our review of this mobile app to learn more about its features and its pros and cons. Decide if it is worth an install.
Solar Smash
Price: Free
Category: Simulation
Version: Varies by device
Developer: Paradyme Games

Uninstall the app:
1. Go to Settings menu
2. Choose Apps or Application manager
3. Touch the app you want to remove
4. Press Uninstall.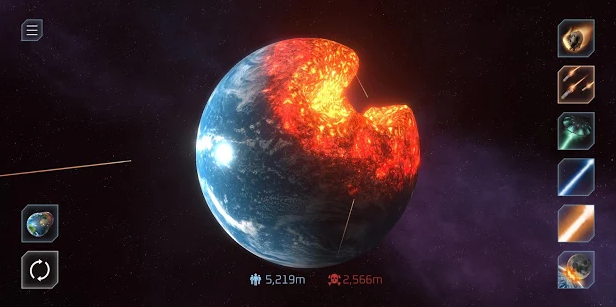 Features and Benefits
Solar Smash lets you do what is impossible in real life: destruct the planet. Other than being able to let off some steam, this game offers the following overall benefits:
See Space from a new perspective
Use thinking, problem solving and decision making skills
Plus a whole lot more!
Pros and Cons
The mobile app has pros and cons, like many things in life. Let us explore them below.
Pros
Variety of weapons: Use missiles, asteroids, lasers, gods and other creatures to destroy the planet.
NASA images: All images are right from NASA, pretty neat!
Explore the solar system: See what you never thought possible.
Imaginative play: Play pretend and have fun.
Relaxing: Let your worries slip away.
Built well: Graphics and user friendliness are top notch.
Play for hours: It is possible to never get bored.
Let off some steam: Play Solar Smash whenever it has been a long day.
Cons
Lags: Current app users have said the game has been known to lag.
Only works on certain devices: The mobile app is only compatible on newer devices.
Limited options: Current game players wish there were more options to smash the planets, and more components that go into doing so.
Freezes: Solar Smash has been known to freeze.
Conclusion
Solar Smash an ideal app for those who like simulation games. It lets you experience the planets like never before, while strategizing to take over the solar system. A majority of current mobile app users love this game and cannot get enough of it. They regularly praise the images, premise and customization and give it 4 or 5 stars. Some even call it "relaxing" and the "most fun" they have had in awhile. Sure to engage even the most reluctant app game player, Solar Smash is really out of this world. Its uniqueness has garnered many fans worldwide, so why not join them and give it a try? Who knows, you may install it and love it. Get ready to explore the planets better than NASA and work up the skill and courage to destroy them the only ways you know how. Can you do it? Get the game and start playing, if you are up to the challenge.