The Solitaire app is perfect for anyone age 8 or older and offers even the youngest players the ability to learn card-game playing skills in a fun, positive way. Compatible with iPad, iPod Touch, and iPhone, the free version is a no-cost app while the price of the other is just 99 cents and the download is quick and easy. MobilityWare is the creator and developer of both versions. The space requirement is minimal, which is good news for people who have devices that are already crammed to the gills with other apps.
Solitaire
Price: Free
Category: Card
Version: 3.15.0
Developer: MobilityWare

Uninstall the app:
1. Go to Settings menu
2. Choose Apps or Application manager
3. Touch the app you want to remove
4. Press Uninstall.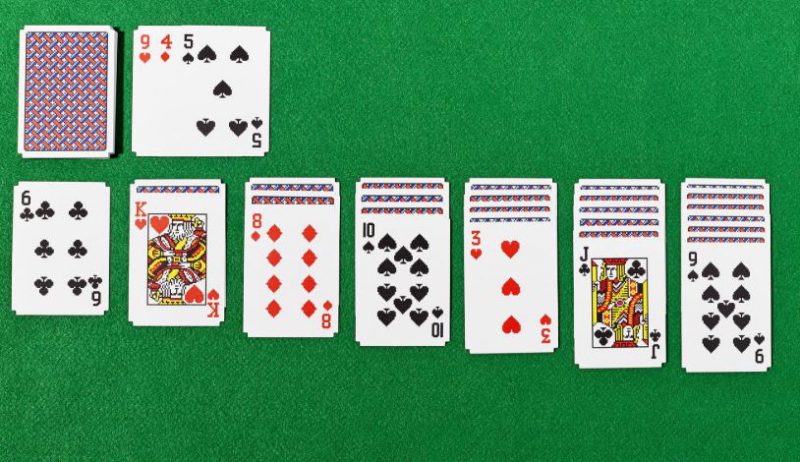 The free Solitaire game is currently ranked as the world's most popular app in the card category for mobile phone and computer users. There's something interesting about how the game makes players want to constantly challenge their own abilities and past times. There's almost a hypnotic effect that the game has on many people who play it every day in order to reduce the typical stresses of life and relax.
The five variations are Pyramid, Tripeaks, Spider, Klondike and Freecell. Players tend to gravitate toward their own favorite variation after trying the standard, generic form of the game for a few weeks.
Ease of play is a top feature of this old-school card game that takes about two minutes to learn. Many millions of children and adults already know it from elementary school days. The (almost) free Solitaire app is based exactly on the ever-popular game that has been bundled with Windows for more than a decade. Featuring an ad-free, link-free environment, the advantage of the Solitaire app download is that it offers simple, unadulterated card-game fun. Both adults and children routinely rate the game as a five-star winner due to its uncomplicated nature and lack of intrusive advertising. Who doesn't enjoy a quick game of solitaire?
Solitaire App Download Details
There are dozens of competitors and imitators of this free Solitaire app but none come close to the authenticity and pure game-play excitement as this one. Playing the Solitaire app on your device is doubly enjoyable because you can choose from either a portrait or landscape mode, can choose your own card backs from among dozens of options, and can even put your own drawings or photographs on the backs of the cards to make for a completely customized gaming experience.
While you play, you'll notice that data from your prior game is shown at the screen top. That means you'll always know how many moves you took in the last game and how long it took you. This app is nearly a decade old, having been released in March of 2010 by publisher MobilityWare. Always featured in the "card games" category, the current version is 2.30. Solitaire is a timeless classic.