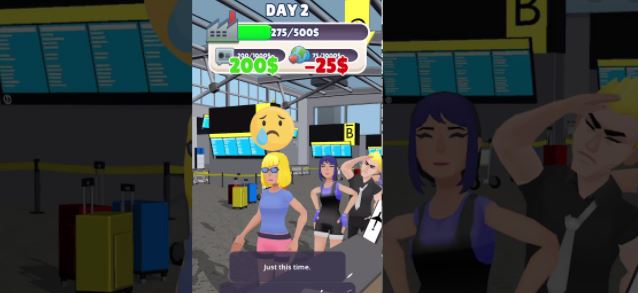 For anyone who has ever had a job, the pressure to act professional at all times while at work is all too real. That includes, if applicable, making sure you are on time, dressing professionally, obeying the rules and policies at your place of employment, being polite, not badmouthing clients, coworkers or customers, and attending the occasional, but often dreadful, team retreat, happy hour or holiday shindig.
While in-person events have shifted to virtual hangouts, they are just as mandatory as before. We know you would rather be watching your favorite show, perfecting the perfect loaf of bread or going on a socially distant trip, but work is work. While at these events, it may be more tempting than usual to complain about the latest project or initiative, or about that one coworker who gets on everyone's nerves, but you hold it in. After all, you need this gig! But, what if you were given the opportunity to deal with difficult customers your own way? With the Speak to the Manager application, you can. Read on to see if this is worth an install.
Speak to the Manager
Price: Free
Category: Casual
Version: Varies by device
Developer: Lion Studios

Uninstall the app:
1. Go to Settings menu
2. Choose Apps or Application manager
3. Touch the app you want to remove
4. Press Uninstall.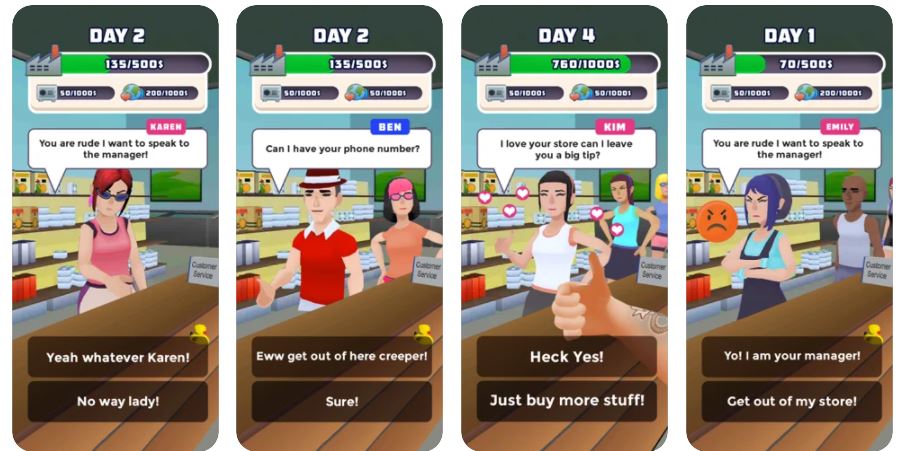 Features and Benefits
Speak to the Manager lets app users speak with moody customers themselves, as they take on the role of manager. You can play nice if you want, but you can also tell them off as well. Be in control and run the store like you want. This game simulator lets you do what you want, when you want. Great for teens and up who have had a job!
It can be a great stress release for these pandemic times as well. COVID fatigue is becoming very real.
Note: This is a colorful game, but it is not aimed at kids due to language and mature scenarios.
Pros and Cons
Pros
Full of Choice: Respond to customers however you want.
Realistic Graphics: Feel like you are really in a store.
Upgrade: Earn coins for every payday. Use the money to turn your home into your dream abode.
Have Fun: Have the work experience you have ever wanted.
Cons
Too Relaxing: Make sure you do not have these behaviors carry over into your actual work!
Addicting: You will want to play Speak to the Manager all the time.
Conclusion
The Speak to the Manager mobile app is unique. It lets users experience things that they may not in reality, as well as test out certain strategies to maybe use in actual work settings. At the same time, the app allows for deeper customer interactions which have not been as commonplace due to COVID-19. Regardless of whether they could use an outlet to de-stress, or are missing having genuine customer interactions, Speak to the Manager can satisfy both of those needs. If it sounds like it would be beneficial to you, give it a download. We recommend you try it. Who knows? Maybe you, or the teens in your life, will find it fun and useful.